Apple iPhone 8 Rumored Specs: Wireless charging, facial recognition and more
New leak information about Apple's 10th-year-anniversary offering has surfaced. Check out the latest rumored specifications of iPhone 8.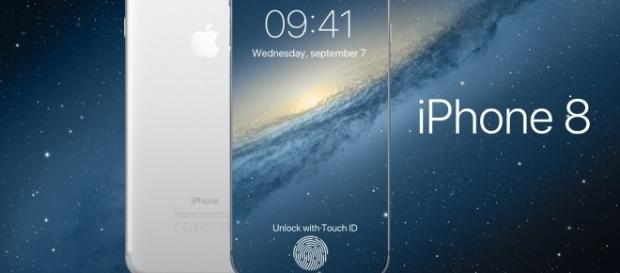 Next month, Apple is expected to unveil its next generation of iPhone products. That said, people will be waiting in line for the product that will commemorate the iPhone's ten year anniversary -- the iPhone 8.
As early as January, rumors surfaced in relation to the possible specifications and feature of this upcoming Apple smartphone. A couple months ago, leaked images and concept videos made their way to the internet, detailing the next generation Apple smartphone. Still, more recent leaks and rumors have also surfaced.
Rumored specifications
The iPhone 8 was codenamed "Ferrari" during its early development stage. This high-end iPhone was undergoing an engineering validation test (EVT) when an image showing internal specifications was leaked.
The leaked image allegedly came from a Foxconn employee and was posted on the Chinese social networking site Weibo over the weekend. The image has since been removed.
According to this X-ray-like black and white image, there is a large black spot at the center. Many tech analysts believe that this is the wireless charging coil -- the heart of the iPhone 8's rumored wireless charging feature.
In addition, some of the leaks revealed by KGI Securities analyst Ming-Chi Kuo back in February turned out to be true, including dual rear and front-facing cameras, and a stacked logic board design. These features can also be seen in the latest leaked image.
Portuguese tech website iHelpBR noted the iPhone 8's capability to record videos at 4K resolution at 60 frames per second. This could mean Apple might resort to integrating bigger storage capacity options.
Facial recognition
Looking at the details of the phone's firmware, a couple of embedded lines related to facial recognition app were found quite interesting. As these codes imply, the Facial Recognition feature remains running even when the phone is not in use.
It was not stated whether this option can be switched off/on to save battery. If none, then iPhone 8 would definitely need a bigger battery capacity.
Possible delays
Apple supplier Samsung Display, the maker of iPhone 8 OLED panels, has already entered full-scale production. However, crafting the special-shaped OLED display proves to be a difficult task. This is the reason why Foxconn vice president Luo Zhongsheng placed the yield rate only at 60 percent.
In addition, as shown in the leaked image, the iPhone 8 is still in the EVT stage, one month before the phone's supposed official unveiling. Once it passes EVT, two more tests will be conducted: design validation tests (DVT) and production validation tests (PVT), before Apple unveils the iPhone 8.