Apple HomePod: The ultimate rumor round-up
The company finally forayed into the smart-home speaker market with the launch of its Siri-powered HomePod device.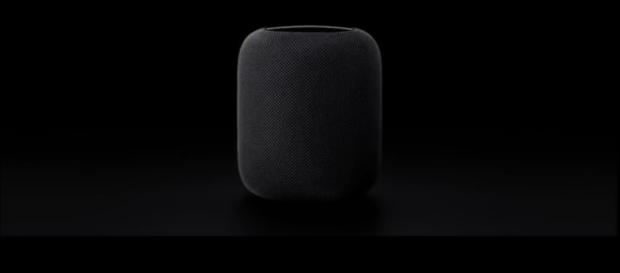 Earlier in June this year, #Apple held its annual Worldwide Developers Conference wherein the Cupertino technology giant introduced a couple of software and hardware products, including the iOS 11 software operating system. Another one of the greatest innovations introduced by Apple at its WWDC event was its #Siri-powered HomePod. There were a lot of rumors and speculations following the smart-home speaker by Apple since the beginning of this year. With the official unveiling of its HomePod, Apple has put itself in direct competition with products by other companies such as Google and Microsoft and their Home and Echo products. The major highlight of Apple's HomePod product is the fact that it comes along with an enhanced audio-out quality.
Specs and features
As far as the specifications of Apple's HomePod is concerned, the device measures approximately 7-inches in height, accompanied with a 7-tweeter array – out of which, each of the tweeters equips its own driver. Apart from this, the Apple-powered smart-home speaker also comes along feature a 4-inch upward-facing woofer that according to the company, outputs a distortion-free audio-hearing experience. According to a report published by MacRumors, the Siri-powered HomePod speaker is powered by Apple's A8 chipset that ensures that most power is outputted. The speaker also goes on to include touch controls, which enables users to experience a simplistic navigation experience as well. On the storage front, the device offers 1GB of RAM. The gadget is built using a mesh-like fabric, which ensures that acoustic-themed songs are given their much-needed base.
The device obviously comes along with the support for Apple Music, giving users with an array of different songs to choose from.
Siri digital voice assistant powered device
The Cupertino technology giant has genuinely worked up on its Siri digital voice assistant to ensure that the users can generate their much-needed command on it. Keeping the privacy of the consumers in mind, the firm has also equipped its product with all the safeguarding policies that will keep the user's details protected. Siri is specially designed to keep everything under active monitoring control. The gadget also comes with support for Apple's HomeKit that allows users to have remote access over the devices from anywhere at home. Apple has launched its HomePod smart-home speaker in two colors: White and Space Gray, which will be available at a base price of $349. The device will be available for purchase, starting December this year. #Smart Home