$1195 RED Hydrogen One smartphone first preview is now out
The first preview of the upcoming Hydrogen One smartphone reveals a massive ruggedly-built device.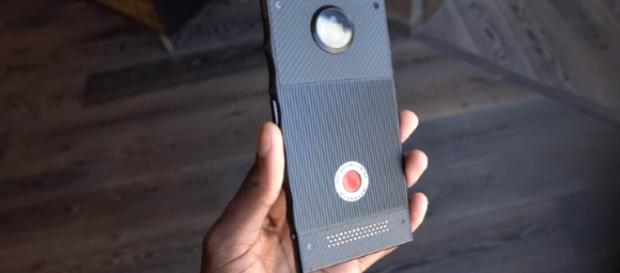 Red is among the most popular camera manufacturing companies globally. In fact, the company has even won itself a reputation for delivering products that come along with highest of ratings at least in terms of the video-quality output and sensors.
Most professionals ideally opt for RED products whenever they are looking for highest resolution sensors that can facilitate their requirements. The fact that RED products were used in high-video-quality, science-fiction movies like The Martian, is enough proof for the market to realize the importance that they hold.
In the recent past, the firm has been rumored to be working on a new smartphone dubbed 'RED Hydrogen One,' that is going to come packed with high-end camera specifications.
Price of the device
According to a report published by First Post, the upcoming RED Hydrogen One smartphone is expected to come featuring a dual rear camera setup, along with a 3D holographic display as well.
Given the high-end specifications, the smartphone will obviously not fit into any specific budget-category. If reports are believed to be true, then the 'RED Hydrogen One,' smartphone is expected to arrive in two different variants, one that will carry an aluminium-body and will be available for a price of $1,195 and the other one will have a titanium-body and will be available for a price of $1,595.
Other specifications of the smartphone include a 5.6-inch display. The company claims that the display will specifically be designed to deliver a 3D experience where users won't even need a glass. The video-quality is expected to be real-life like, and will probably allow users to even stream and play Virtual Reality (VR) and Augmented Reality (AR) related content. In fact, RED is already offering several YouTube celebrities such as YouTuber MKBHD with the opportunity to experience its smartphone, and according to him, the holographic display delivered the most qualitative experience.
Specs and features
Apart from this, the device is expected to come with a power button, along with a fingerprint scanner on the rear panel of the device. The smartphone is also going to have volume buttons on the side of the smartphone along with connectivity options such as a Type-C USB port, and a 3.5mm headphone jack as well. The company still hasn't revealed the official launch date of its upcoming RED smartphone. However, it seems like they might unveil it towards the end of this year.
Click to read more
and watch the video
or