AMD's $549 High-End Desktop Ryzen Threadripper 1900X officially announced
The 1900X offers a slightly increased base clock speed as well as 64 full PCIe lanes, which is twice that of the ones found on the Ryzen 7 CPUs.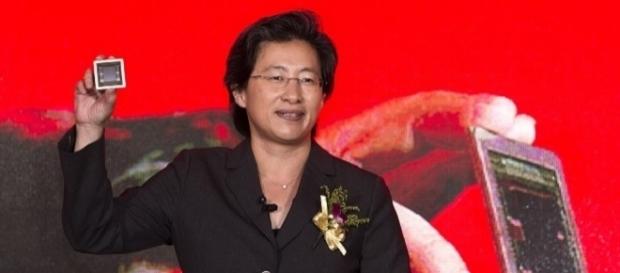 AMD has successfully been keeping fans on their toes with the much-anticipated launch of its new Threadripper processors. For the past few months, the new CPUs have become a hot topic of conversation as they are set to compete with Intel within the High-end desktop market, a segment that they have been dominating for the past decade. Now, AMD has thrown a curveball and announced a brand new Threadripper CPU that is meant to be a jumping off point for those who want to upgrade to the new platform.
Relatively affordable power
On top of its high-end Threadripper CPUs, namely the $999 Ryzen 1950X and the $799 Ryzen 1920X CPUs, AMD officially unveiled its "low-end" Threadripper CPU, the $549 Ryzen Threadripper 1900X.
For just $50 more than the Ryzen 1800X, fans can now upgrade to the new platform and experience an entirely new degree of freedom when it comes to optimizing and setting up their rigs.
Similar to the Ryzen 1800X, the Threadripper 1900X sports eight full cores with 16 threads. It also features 4MB of level 2 cache and 16MB of level 3 cache. The biggest difference, however, is that the 1900X offers a slightly increased base Clock Speed as well as 64 PCIe lanes, which is twice that of the ones found on the Ryzen 7 CPUs. Additionally, the 1900X offers support for quad-channel DDR4 memory.
Gunning for Intel
Users who want to use multiple graphics cards and NVMe SSDs will likely be attracted to the sheer amount of PCIe lanes on the new Threadripper CPUs. The significantly larger amount of lanes will ensure that bottlenecking will not be an issue.
Intel's equivalently priced CPUs can't really compete with the lanes on the Threadrippers. Intel's $999 Skylake-X 10-core CPU only offers 44 PCIe lanes, while its $599 Core i7-7820X only has 28 lanes. Intel's move to limit the number of lanes on their processors, despite it being able to handle a lot more, could backfire on them and their market segmentation could ultimately affect their bottom line.
Release dates
AMD is scheduled to release the Ryzen Theadripper 1950X and the 1920X on Aug. 10. The 1950X will feature 16 cores and 32 threads, while the 1920X packs 12 cores and 24 threads. The 1950X will feature a 3.4 GHz base clock and 4.0 GHz boost, while the 1920X will have a slightly faster 3.5 GHz base clock and the same 4.0 GHz boost clock. Both processors will be directly competing with Intel's High-End Desktop (HEDT) offerings like its brand new Core i9 7900X. Meanwhile, the AMD Ryzen Threadripper 1900X will make its official debut on Aug. 31.