Xiaomi revealed that it would launch the Mi 5X on July 26 along with its latest MIUI 9 interface.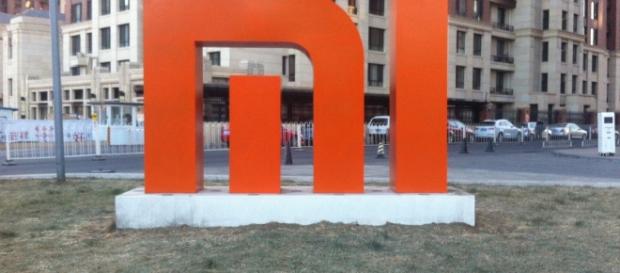 Xiaomi has garnered quite a reputation for itself in the smartphone market globally. Its devices are known for the high end specs and features, which are also very reasonably priced. However, on Tuesday, a leaked Chinese poster revealed that Xiaomi intends to launch its latest handset in its home country on July 26.
The company also posted a tweet where it teased that its latest Android based MIUI 9 is also releasing on July 26 as well. So, it can be assumed that Xiaomi is planning to launch the latest software along with a brand new handset, the Mi 5X. Some of the features of the smartphone can also be gleaned from the poster showing the device.
Specs and features of the smartphone
The impending device will, most likely, feature horizontally aligned dual rear cameras, which can be seen on the poster. The leaked image also reveals that the company intends to house a rear mounted fingerprint sensor on the Mi 5X. Apart from this, only the full metal body of the handset can be seen, which is quite similar to other Xiaomi handsets.
Rumors have indicated that the upcoming handset will sport a 5.5-inch Full HD (1080p) display, which will be powered by an octa core Snapdragon 625 chipset. Reports of the handset coming with 4 GB of RAM have also made the rounds. Other specifications such as camera quality and battery capacity are not known at the moment.
Xiaomi also announced that the MIUI 9 will be launched alongside the Mi 5X on July 26 as well.
However, for the time being it will be limited to China only, and will roll out to the other countries after some time. This new Android powered firmware from Xiaomi will most likely change certain portions of the user interface, although the company has not detailed exactly what those changes will be. Experts predict that the MIUI 9 will be based on Android Nougat and not the impending Android O.
Large numbers of registrations for the Mi 5X
Just hours after the promotional poster declaring the launch of the Mi 5X in China on July 26 surfaced, people in the country have started signing up for the device in large numbers. More than 100,000 Chinese customers have already registered for the handset's first flash sale in the country. This is exceptional considering that Xiaomi has not even revealed the full specs of the phone.
People are flocking at the company's website to register their names mainly because of Xiaomi's reputation. The company is also offering lucky customers a free smartwatch after registration. While some of the customers may also be able to get the Mi 5X for free if they register prior to the beginning of the sale.
Click to read more
and watch the video
or