Xiaomi Mi 5X: Release date, price and specs
Additional leaks and speculations regarding Xiaomi's upcoming Mi 5X smartphone keep emerging online.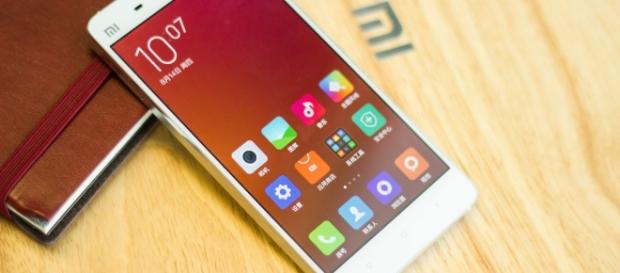 It seems like #Xiaomi is preparing for another launch in the next week. Recently, an identified Xiaomi device running MIUI 9.0 had been spotted online. Following which, several reports started indicating that the #Smartphone running the MIUI 9.0 might be introduced sometime next week. However, none of the above-given information has been confirmed by the company as yet. Therefore, readers are advised to take the information with a grain of salt.
Expected release on July 26
According to a report published by Tech Advisor, Xiaomi is expected to hold an event on July 26th next week. The Chinese technology giant is expected to introduce its Mi 5X smartphone at the launch event.
This is the device that was recently spotted running the company's latest MIUI 9.0. The alleged event is expected to take place in China, at the National Convention Center and it will begin at 14:00 GMT + 8 hours.
The company's latest MIUI 9.0's beta version has already been provided to the testers, to make the system perfect till the time of the launch. As for the pricing, the upcoming Xiaomi Mi 5X smartphone will most probably be priced at around 1,999 CNY. In other words, the smartphone is expected to fall in the mid-range category, with prices starting at around $295. Users in US and UK will be able to purchase the smartphone after launch on numerous websites like GearBest. However, this can only happen if the company decides to launch the smartphone globally. Xiaomi is expected to pack a traditional design with its upcoming Mi 5X smartphone.
In other words, there isn't anything new that the company is going to explore with its mid-range category.
Speculated features and specs
The upcoming smartphone is further thought to carry a dual rear camera setup with added dual-LED flash as well. There is also a fingerprint scanner located right next to the rear camera sensor of the smartphone. Xiaomi is expected to offer the upcoming Mi 5X smartphone in three color variants, namely Gold, Black, and Pink. The device also packs minimal bezels on the side and the bottoms. On the connectivity front, the smartphone includes a USB Type-C port along with a 3.5mm headphone jack as well. The upcoming smartphone will be seen featuring a 5.5-inch full-HD display and will be powered by Qualcomm's Snapdragon 625 processor. The device will offer 4GB of RAM along with 64GB of internal storage as well. Let's see how far this ends up to be true. #release