Xiaomi's Mi 5X device turns up in leaked poster
The Chinese tech-giant is reportedly working on bringing out its latest smartphone that falls in the mid-range category soon.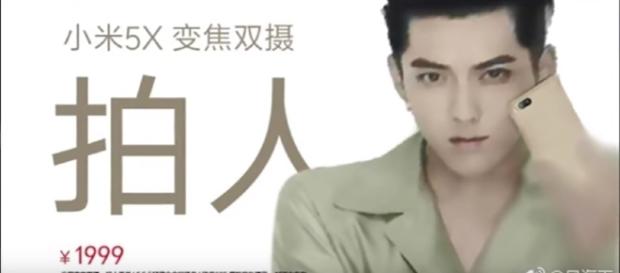 Chinese tech-giant Xiaomi hasn't been making a lot of prominent headlines lately. The company, it appears, is busy working on its mid-range category of smartphones. The latest leak regarding Xiaomi's Mi 5X smartphone seems to confirm this.
Smartphone might be release soon
Xiaomi's next mid-range category smartphone is expected to launch in the near future. Just ahead of the launch, the smartphone seems to have leaked in the form of a poster. The poster carries an image of the smartphone itself.
The image also pretty much reveals all the specifications set to come in the Xiaomi Mi 5X smartphone. On the basis of the information provided by the poster, the upcoming Xiaomi Mi 5X smartphone will probably pack a 5.5-inch display and will be powered by Qualcomm's mid-range flagship Snapdragon 625 processor. It was previously rumored that the smartphone might be powered by Qualcomm's Snapdragon 660 processor.
Specs and features
However, that obviously isn't the case anymore. On the storage front, the Mobile Indian suggests that the smartphone will be able to offer 4GB of RAM along with 64GB of internal storage.
The leak was probably going to be used by The Chinese tech-giant for promotional purposes, so the information provided through the leaked poster is believable. Unfortunately, the poster does not provide any details regarding the smartphone's display resolution. Several reports, however, claim that the smartphone will have a 1080 pixel resolution. It remains to be seen what exactly will take place at the end of the day.
Xiaomi hasn't provided any details regarding what the Mi 5X's battery capacity will be like as yet.
The upcoming Xiaomi smartphone is expected to sport a dual rear camera set-up. It seems like major Android-based smartphones are following this norm of equipping their respective devices with a dual rear camera set-up. Additionally, the smartphone will also probably have a 5MP front camera for selfie-lovers. The device is expected to be built using metal. As far as the pricing of the device is concerned, the Xiaomi Mi 5X smartphone is expected to begin at CNY 1,999 that roughly translates into $295.
However, none of the above-given information has been confirmed by the company as yet. Therefore, it remains to be seen exactly what will take place. Until then, the readers are advised to take the information with a grain of salt and nothing else.