Vivo demos world's first embedded under-the-display fingerprint scanner
A chip placed directly under the display uses the piezoelectric effect to transmit ultrasonic signals through the display.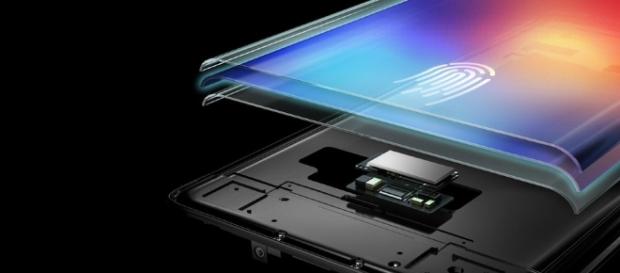 While Samsung and Apple have both been having a hard time implementing the highly sought after under-the-screen Fingerprint Scanner feature into their own products, the Chinese manufacturer Vivo has now beat them to the punch. Vivo previously announced that they were working on the embedded sensor technology. However, they have now revealed a working prototype and even showcased a demo of how the technology works on their own smartphone.
A collaborative project
Producing a prototype to showcase a working embedded fingerprint scanner was indeed a challenging endeavor for Vivo, but with the help of the chip giant Qualcomm, the company was finally able to pull it off.
A previous clip of the technology was uploaded online, but it was unfortunately labeled by some fans as a hoax. However, the company has now released a brand new video showing a person actually using the embedded scanner technology to prove that it is actually working.
Not quite there yet
The video showcases a user in the foreground trying to register her fingerprint onto the device using the embedded scanner. It can be noticed that the scanner does take a little bit longer to read the person's fingerprint when compared to a standard scanner.
Once the fingerprint was registered the user tried to place her finger in different positions and even placing and removing it quickly to try to test the device's responsiveness. Only when the user properly placed her finger does the phone unlock. The device itself is likely a first batch prototype, which means that later version of the scanner may be more responsive.
Advanced technology
In another video that was released by Vivo last week, the company outlined the type of technology they are using and how exactly it is able to scan through the device's display.
A chip placed directly under the display apparently uses the Piezoelectric Effect to transmit ultrasonic signals through the display, which then returns a reflection of the user's fingers.
It then explained that the technology opens up different possibilities in designing a smartphone seeing as that there will no longer be a need for a physical home button or a physical fingerprint scanner on the surface of the device.
The same technology, or a variation of it, is expected to appear on Apple's upcoming new iPhone.
Although it is not yet clear if it would only be available on the high-end iPhone Edition model or if it would be present on the iPhone 7S and 7S plus as well. Samsung, on the other hand, has already been revealed to not include the new feature on the upcoming new Galaxy Note 8.
Click to read more
You will watch a video to read the news
or