Three new games added to Xbox One Backwards Compatibility
Backwards Compatibility on the Xbox One has received three games this week, and they are some of the best from the past.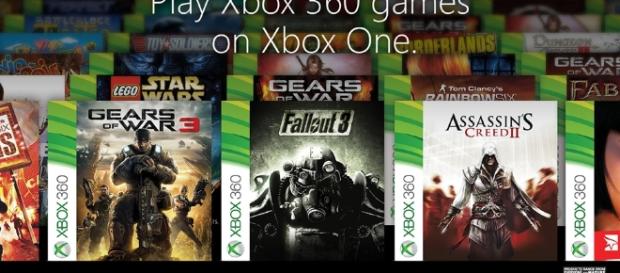 Microsoft's gaming plan took a major turn with the official reveal of the Xbox One X at E3 2017, so it's quite surprising to find out the company still has time to focus on backwards compatibility so soon. The company has added three new Xbox 360 classics to the list, some of which that might cause for major excitement.
The video games in question are "Earth Defense Force: Insect Armageddon," "Super Street Fighter 4," and "F1 2014." "Earth Defense Force: Insect Armageddon" and "F1 2014" were added to the list of new games on July 12, while "Super Street Fighter 4" was added at a later date.
Super Street Fighter 4 is quite popular
Before making it to the list, the fighting game from Capcom had over 22,000 votes on the Backwards Compatible leaderboards, so expect fans to cry tears of joy since the title is finally available.
Furthermore, for those who have no idea how to access the games, simply navigate to the My Games and Apps section, and purchase them from there.
Now, if you're already an owner of the physical copy, just place the disc into the Xbox One, and it'll play.
Let's talk more about the games
"Earth Defense Force: Insect Armageddon" is a third-person shooter released for the Xbox 360, PlayStation 3, and PC back in 2011. In some ways, the game is similar to the "Gears of War" franchise due to the constant battle with an alien threat that looks more like bugs than anything else.
Still, what sets "Earth Defense Force: Insect Armageddon" apart from other third-person shooters, is the ability to destroy entire buildings. For such an old game, the physics was quite impressive and unmatched at the time.
The next game on the list is "F1 2014," one of the best racing games to find its way to the Xbox 360. The game is based primarily on the 2014 Formula One season, but unfortunately, the reviews weren't up to scratch. Despite that, it went on to do well at retail, and several other versions have come and gone since.
The final game on the list is no other than "Super Street Fighter 4." Street Fighter games have always been a blast to play. Even if one of the titles failed to live up to its name, there is always a lot of fun to have regardless.
This particular Street Fighter game is probably the best one in a long time. Unlike the newest one in the series, Capcom, the developer of the game, focused on creating a spectacular title rather than an emphasis on the money aspect of the business.
Overall, this isn't a bad list for Backwards Compatibility fans, and things will only get better with time.
Click to read more
and watch the video
or