T-Mobile confirms Daydream VR support for Galaxy S8, but does it work?
The support added by T-Mobile does not work on the Daydream app on the Galaxy S8 and Galaxy S8+ smartphones.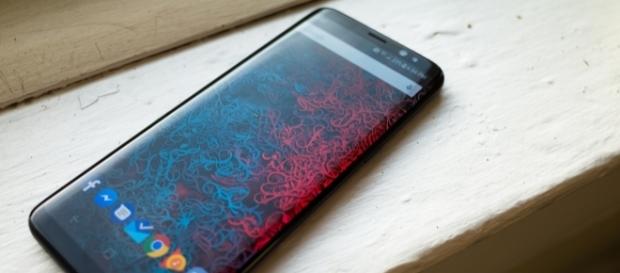 Google in association with Samsung had promised to bring its virtual reality platform Daydream, to the Galaxy S8 and S8+ smartphones in the latter half of 2017. However, given that the announcement did not contain any specific timeline, it was impossible to deduce a specific timeframe for the Daydream VR support to arrive on Samsung's flagship smartphone duo. It appears that U.S.-based network operator T-Mobile has finally brought Daydream support for subscribers using Galaxy S8 and S8+ smartphones.
T-Mobile brings Daydream VR
In an update that was rolled out last week, T-Mobile confirmed through its changelog that it has added Daydream VR support for the users of Galaxy S8 and S8+ smartphones on its network.
Apart from adding the support, the update also included DIGITS, Bixby enhancements, Qualcomm update for microphone fix, and various system improvements. Considering that the DIGITS service from T-Mobile is still in its initial stages, an update for the same is quite understandable. The microphone fix from Qualcomm is also a necessary one, along with the upgrade of Samsung's virtual assistant Bixby. The Bixby update is likely referring to the remapping block. However, what caught the eye of several users was the addition of "Daydream capability" in the update list.
Daydream VR support from T-Mobile works on the Samsung flagships?
Unfortunately, despite the initial excitement of the Daydream VR support coming to Galaxy S8 and S8+, it was discovered that the app – even after the support provided by T-Mobile – does not work on the smartphone duo.
For starters, the Daydream app does not show up in the two phones when one navigates to the Google Play Store. If someone takes the pain of side loading the app, it does not completely install on the handset. Instead, the user will receive an error message which will state that the person is using an "incompatible phone." This hurdle only comes while one tries to complete the setup of the app. Initially, everything looks good with the app popping up with a Daydream and Samsung collaboration logo.
Thus, it seems that despite T-Mobile's claims of providing the users of Galaxy S8 and S8+ with Daydream support, it has not fulfilled its promise. A possibility exists that Samsung did its part to provide whatever components it had to for the Daydream app to work. Maybe, it's Google's turn now to give support from its end to make the app work completely on the Galaxy S8 flagship duo.
Click to read more
and watch the video
or