SpaceX value reaches $21 billion
Private space launch company joins other private tech 'unicorns' in shaping US and world industry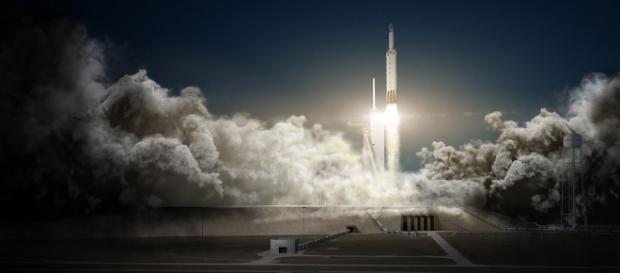 SpaceX, the private aerospace manufacturer, transport service provider and brainchild of entrepreneur extraordinaire Elon Musk, is in a very good spot right now. It has, after all, one of the most high-value private tech companies in the US and probably the world. Equidate, a private company investment marketplace, reveals that SpaceX just got a massive influx of funding that has boosted its company valuation at a very respectable $21.2 billion. They can certainly thank their impressive service record with their pride and joy – reusable spacecraft – for the supreme confidence shown to them by many investors.
Rise of the unicorns
There is a select number of private technology firms in the US that have achieved the remarkable in getting their value up to the billion-dollar range, all of which have not gone public yet.
Elon Musk's SpaceX is one of these companies, nicknamed "unicorns" in business parlance. It is in fact now among the top five of these outfits at the latest valuation study by analytics company CBInsights. SpaceX is in good company with these private firms after taking the place of Snap Inc., the company that runs the Snapchat app. Snap Inc. was once the fifth most valuable private tech firm in the US before it finally joined the big leagues by going public with an IPO last March.
The other top five unicorns that are with SpaceX at the summit of company value are the ride-hailing service giant Uber ($69.8B despite company problems), Airbnb ($31B), WeWork ($20.8B), and the Palantir analytics outfit ($21.3B). SpaceX's growth in value (thanks to $351 million from its latest funding round) is very notable considering that it ended 2016 at about $14.6 billion.
These five American unicorns are joined in the international stage by heavyweight Chinese startups Didi Chuxing and Xiaomi, and between them all they have gained the reputation of being highly disruptive presences in their respective industry sectors.
The private rocket firm that could
One thing that separates SpaceX from its fellow private tech giants is the fact that it is focused on one industry that normally needs government patronage – space ventures. In the past the government was the sole driving force in the manufacture of rockets and related spacecraft for outer space exploration, and they tend to partner with public aerospace giants like Lockheed Martin or Boeing. Elon Musk's vision turned the concept on its head ever since it was founded in 2002. With its Falcon 9 reusable rocket series they have made regular rocket launches much cheaper than ever thought imaginable.
As for what is next for SpaceX, they already have some major plans cooked up. Barring any complications, the company will send the very first privately-funded moon rocket launch in December. That is but one step closer towards Elon Musk's ultimate dream for his firm: a mission to Mars.