Apple discontinues the iPod Nano and iPod Shuffle, what about iTunes?
It seems that the only device Apple has left as a music player is the iPod Touch.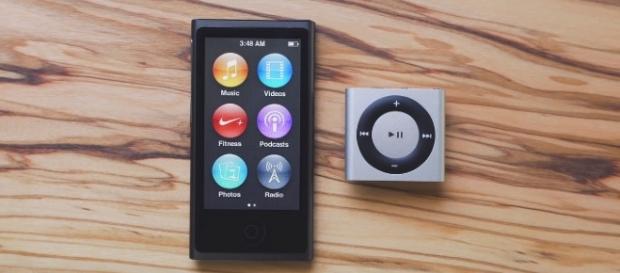 Apple's variations of the iPod, Nano, and Shuffle, finally bite the dust. Both devices are the only ones left made by Apple that didn't have internet connectivity. The discontinuation comes after just three years when the tech giant said goodbye to its original MP3 player – the iPod Classic, in 2014.
As of Thursday, when you go to the iPod Nano and iPod Shuffle's website, you will be redirected to the Apple Music page. However, there is one device left standing – the Ipod Touch, which Apple still sells at 32GB and 128GB variants.
It's hard to say goodbye to the iPod Nano and iPod Shuffle
The iPod Classic was introduced in 2001 as Apple's first ever MP3 player and has become very popular. So much so that Apple made variations of the device in 2005; the iPod Nano and iPod Shuffle.
The Nano is much like an iPhone, but smaller. The device also has a touchscreen and a home button as well. It was launched with two optional colors, black or white, and was available in two sizes; 2GB or 4GB variants with the latter having the capability of storing up to 1000 songs.
Meanwhile, the iPod Shuffle is a much smaller, square-shaped device designed as a clip-on accessory for listening to music while on the fly. It doesn't have any display because the device was designed to play music randomly, hence the name shuffle.
What will happen to iTunes?
The iTunes was once a vital component for setting up the iPhone, organizing music playlists and downloading songs for iPods.
However, the program has become somewhat obsolete when the App Store was introduced in 2008 and started offering third-party apps for streaming music such as Pandora and Spotify.
In addition, iTunes is no longer needed for setting up an iPhone ever since the arrival of the iOS 5 firmware in 2011. The iCloud was also introduced as a way of backing up data without having to use iTunes.
And now, the iPod lineup is reduced to just a single device, the iPod Touch, which begs the question, what will happen to iTunes?
This may be the ideal time to also kill off of iTunes as well, as cited in an article from Cnet. However, this is certainly not the case as Apple is reportedly planning to offer iTunes in the Windows Store in the near future.
It may be possible that Apple might decide to include iTunes in its chopping block in the future but for now, don't expect any added features or any significant updates to the now aging program, except maybe for security purposes.
Click to read more
and watch the video
or