Say hi to 'Anytime', Amazon's new messaging app
The Jeff Bezos led company is working on a messaging app called "Anytime."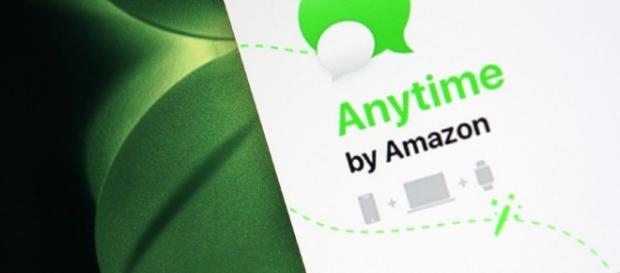 Amazon as a company is known for its penchant for innovation and entering industries in which they are least expected to have any kind of presence. In a new development, the company has now decided to enter the ever growing industry of instant messaging and the company's developers are busy at work in creating Amazon's very own instant Messaging App. According to a report on AFTV News, the app is going to be named "Anytime."
A lucrative industry
Instant messaging has grown into one of the biggest industries in tech and over the past few years, plenty of companies have gone on to establish extremely lucrative operations. Instant messaging apps are extremely popular in app stores and have been for a considerable period of time, which perhaps explains Amazon's foray into this particular niche.
The app which is being developed by Amazon is known as "Anytime" and, according to the report, the company is currently in the process of conducting customer surveys in order to have a better idea of the sort of features that users will want.
As of now, it is unknown when Amazon is going to launch the product but the report states that according to those who were surveyed by the company, the product seems to have been completed and is probably ready for launch. It is understood that it will be launched when a few minor tweaks will be made following the surveys.
An all-in-one product?
There is a saying among industry watchers that whenever Amazon enters an industry, they tend to think big and it seems that the company is going to go in the same direction with their instant messaging app Anytime.
According to some of the images of the app that were made available to the reporter, the app is not only going to be an instant messaging app but a social media app on its own. This makes it a whole lot more different than the other messenger offerings on app stores.
It appears that Amazon is going to offer an instant messaging service that is going to provide users with an all-in-one social experience and it is not a surprise that the news has created a considerable buzz in tech circles. In addition to basic messaging, Anytime will also offer video and voice calls, which definitely makes it an attractive proposition for any smartphone user. Despite all these excellent features, Anytime will still need to garner a sizeable user base and this is almost always the biggest hurdle for any new instant messaging service. Only time will tell how successful Anytime will be.
Click to read more
and watch the video
or