A report states that Samsung is currently developing a pair of Bixby powered Bluetooth earphones, which may be released alongside the Galaxy Note 8.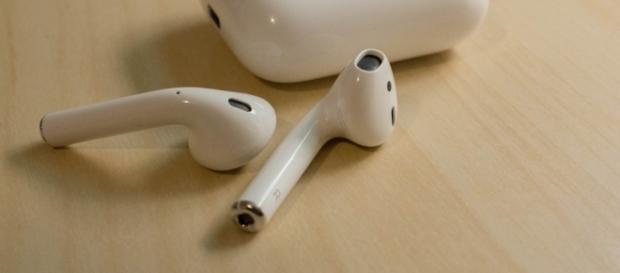 After a lot of struggle, Samsung was finally able to launch the voice command functionality for its Bixby assistant in the United States in June. The feature was promised to fans at the launch of the Galaxy S8 and Galaxy S8+, the first handsets to come with Bixby, but was later postponed. So, Bixby users were unable to control it through voice commands in English for a long time.
Now, however after the company has managed to launch the English voice command support for the AI assistant, Samsung is looking to take things further in a bid to popularize Bixby. A new report from South Korea claims that the electronics company is developing a pair of Bluetooth earphones, which would be powered by the Bixby digital assistant.
Samsung developing earphones similar to Apple AirPods?
The report in question comes from South Korean publication Etnews. In it, the reporter claims to have information regarding a new Bluetooth powered earphones from Samsung which will feature Bixby and can be controlled by the user's voice commands. As soon as the report surfaced, people began to take it as a confirmation that the company was looking to compete with rival Apple's AirPods.
Similar to what the publication reported on the unnamed Samsung earphones, Apple's AirPods are also powered by the Siri AI assistant. The earphones were launched alongside the iPhone 7 and iPhone 7 Plus and became quite popular among users. The Etnews report also mentions the AirPods in certain parts, mostly in order to point out some of the features which are expected to be present in Samsung's earphones but were not present in Apple's counterpart.
Samsung Bixby-powered earphone features
Earlier, Samsung was reported to be working on a Bixby-powered speaker, similar to Amazon's Echo and Google's Google Home. However, this project may have been canceled as per more recent reports. Although Samsung has not confirmed the cancellation, it is believed that the company is instead focusing on making the Bixby-powered earphones.
According to the Korean report, the earphones will allegedly come with a noise-cancelation feature through which only the users' voice will be audible while all background noise will be muted. This feature would be immensely helpful for people engaging in voice calls from crowded places. This aspect of the earphones is not present in Apple's AirPods.
Another feature which was mentioned in the report claims that users will be able to ask Bixby questions while wearing the earphones, without having to pick up their smartphones. While most of these are conjecture at this point, it is also believed that Samsung may launch the peripherals alongside the upcoming Galaxy Note 8. However, it is not known whether the earphones will come with a unit of the phablet or will be sold separately.
Click to read more
and watch the video
or