Samsung Galaxy S9 rumored specs
Samsung's 2018 Galaxy S9 smartphone will probably sport the same size and shape of its Infinity display as the current flagship model.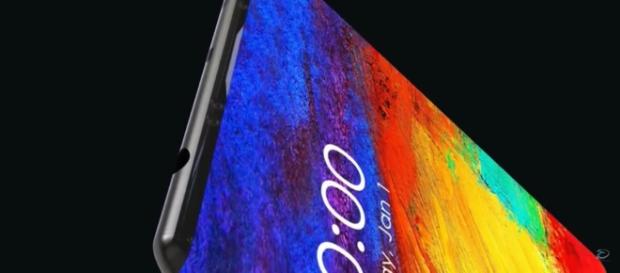 Samsung earlier this year took the wraps off its Galaxy S8 and S8 Plus smartphones, taking the market by a storm. The South Korean technology giant has come a long way from 2016. It goes without saying that the firm experienced a bad year, thanks to its Note 7 fiasco. However, they didn't give up hope and planned their revival in 2017. After the launch of Galaxy S8 and S8 Plus smartphones, the company is now expected to introduce its Galaxy Note 8 device towards the end of August. While that hasn't even taken place, rumors and speculations regarding Samsung's Galaxy S9 smartphone have already started surfacing online.
Specs and features of the smartphone
If reports are believed to be true then Samsung's upcoming Galaxy S9 smartphone is going to feature a similar design as the current flagship devices: Galaxy S8 and S8 Plus.
The latter comes equipped with the company's Infinity Display technology.
Moreover, the Galaxy S8 smartphone packs a 5.8-inch display, while the Galaxy S8 Plus smartphone packs a 6.2-inch display. It seems like Samsung will be packing the same display specifications with its smartphone as well. This report was first published by The Bell, which cited numerous industry sources and stated that Samsung has already begun work on next year's smartphone.
The report further confirmed that the South Korean technology giant will be packing displays similar to the ones that the current flagship smartphones have. Another report by the Investor suggests that the smartphone will feature a 5.77-inch display. At the same time, the smartphone will come equipped with a 6.22-inch display, points out The Investor.
On the basis of this information, it is safe to assume that Samsung will be introducing newer display sizes with its upcoming Galaxy smartphones, scheduled to launch sometime in early 2018.
Cutting-edge Infinity Display
Apart from this, it has also been suggested that Samsung is planning on bringing the Infinity Display technology back with its Galaxy S9 smartphone. Meanwhile and as mentioned before, Samsung is heavily-speculated to introduce its Galaxy Note 8 smartphone towards the end of August.
The smartphone is going to come packed with a dual-rear camera set up, Qualcomm's latest Snapdragon 835 system-on-chip, and other major specifications that will take the market by a storm yet again. None of the above given information has been confirmed by the firm as yet. Therefore, readers are advised to take the information with a grain of salt.
Click to read more
and watch the video
or