Pixel 2, Pixel 2 XL launches this fall, huge improvements over its predecessors
Google' next generation Pixels will be among the most exciting handsets this year.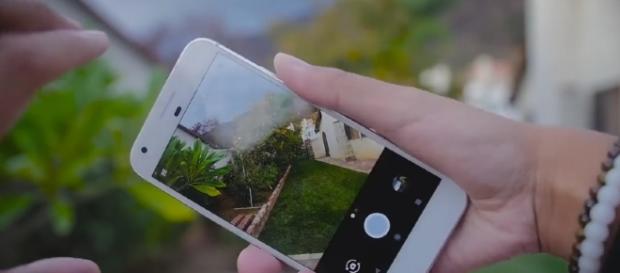 The Google Pixel could be considered to be one of the best mobile devices launched last year. The search engine giant is expected to roll out the next-gen Pixel devices, dubbed the Pixel 2 and Pixel 2 XL. The larger variant will be made by LG, while the smaller model will be manufactured by HTC.
When it comes to the handset industry as a whole, tech fans and experts are only expecting two upcoming new smartphones. First, Apple's iPhone 8 smartphone, which will be unveiled this September, and then Samsung's Galaxy Note 8, which is expected to improve on all of the Galaxy S8's features.
Nonetheless, there are two more mobile devices that are being anticipated even more eagerly: Google's Pixel 2 and Pixel 2 XL smartphones, which are slated to roll out this fall.
Google's next-gen Pixel smartphones are being shaped up to have huge improvements over their predecessors. The next-generation Pixel handsets could be among the hottest smartphones of the year.
Smartphones' specs
In terms of specs, BGR reported through a leak back in early June that the benchmark test results from GFXBench showed the Pixel 2 XL boasts a 5.6-inch display with 2K resolution, at least one 12MP rear shooter, a 2.4GHz octa-core Snapdragon chipset, as well as 4GB of RAM and 128GB of storage. While the original smartphones were not available with water resistance, the next-gen smartphones will have this feature.
Meanwhile, the Pixel 2 will come along with a more energy-efficient processor.
1Red Drop reported that Google's new smartphones will be joining Samsung's flagship devices in their Always-On Display. Nevertheless, Pixel's next iteration will be released without the 3.5mm headphone jack and the microSD card support but images and video recordings will be stored in the cloud.
Design of handsets
The design of Google's upcoming devices are still nowhere in sight. The devices may actually end up being quite different from all the speculation and rumor. Nevertheless, tech fans are anticipating the smaller variant will look a lot like its predecessor, while the larger model will likely come along with a different look. In spite of that, tech fans can expect leaks to start mounting up on the internet in the next few weeks that might shed a lot of light on the device's design.
Other news is that Google's new Pixel smartphones are slated to fire up the mobile device market in September or early October.
Click to read more
and watch the video
or