Google Pixel 2 and Pixel 2 XL complete details, specs, features
Google is expected to roll out the next-gen Pixel devices in the next few months.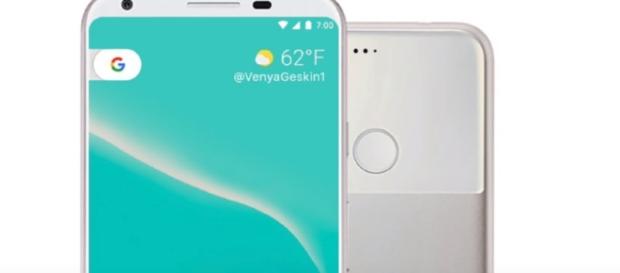 While tech enthusiasts are eagerly waiting for the official unveiling of Google's highly anticipated Pixel 2 and Pixel 2 XL, the smartphones' complete details, specs and features have mounted up on the internet. Slash Gear shared information on what the mobile device, which will arrive in two models, has to offer. Nonetheless, the smaller version, Google Pixel 2, will have a codename "Walleye," while the larger Pixel 2 XL will be dubbed as the "Taimen."
While bezel-less become the trend in displays when it comes to flagship smartphones, the search engine giant will not go with the flow. The design of the Walleye will reportedly be virtually similar to its predecessor.
This could mean that the smaller version will have large bezels around its 4.97 FHD display. The upcoming device will also apparently remove the headphone jack to pave way for the stereo speakers.
Walleye will come along with Qualcomm's Snapdragon 835 chipset
This smaller variant will be powered by Qualcomm's Snapdragon 835 processor, making the device one of the premium smartphones with a small display. Also, the Pixel 2 will be available with a 4GB of RAM coupled with a 64GB of internal storage. Some reports are suggesting that the Walleye will be almost identical to its predecessor.
Pixel 2 XL specs
On the other hand, the Google Pixel 2 XL or Taimen will have a much bigger 5.99-inch OLED display with 2560 x 1,440-pixel resolution, which will be manufactured by LG. Unlike Walleye, the larger version will have smaller bezels compared to its predecessor.
The Taimen will also be equipped with Qualcomm's Snapdragon 835 SoC and 4GB of RAM. Being the largest of the upcoming smartphones, it will boast a 128GB of internal storage.
Although the glass of the Taimen will no longer surround the fingerprint scanner, the back of the smartphone will inherit the two-tone glass and metal finish of the original version. Google has reportedly opted for a single camera for the larger variant and will be paired with a dual-LED flash.
Despite the fact that the search engine company has not yet officially announced the release date of the upcoming smartphones, the devices are expected to roll out along with Google's Android mobile operating system, Android O.
While several tech enthusiasts are anticipating the tech giant's next-gen flagship smartphones will be unveiled around October or November this year, the upcoming smartphones might have a lofty price tag. In spite of that, the first-gen Pixel XL smartphone was sold at $649.