OnePlus owners spammed to join survey that offers free OnePlus 5
Rate this title
A push notification sent out to smartphone owners on a constant basis has frustrated and irritated many.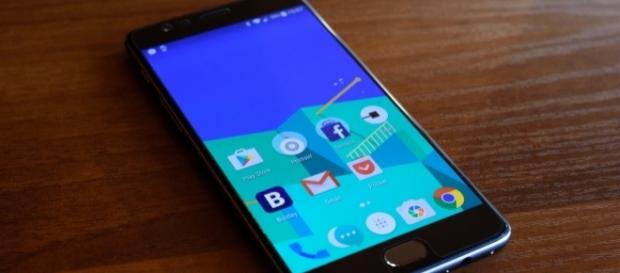 Oneplus is bothering its customers by sending them push notifications that cannot be cleared from the window or blocked from being sent again. The last time the company used the Push Notification feature was to alert the owners of the older models about the launch of OnePlus 5. However, the Chinese OEM is sending continuous push notifications to the smartphone users asking them to participate in a survey where they stand to a chance to win a OnePlus 5.
Survey push notification frustrate users
While there may be some consumers who would appreciate being constantly kept in the loop and some more who would like to take the chance to win a OnePlus 5, many are finding this pushy behavior from the OEM irritating and frustrating.
Social media forums such Reddit are full of queries from users asking for help to block this push notification from popping up time and again. Although the notification comes from OnePlus itself, the frequency with which the company is sending it out has led to users refereeing to the alerts as "spam notification."
The situation here is almost ironic. While OnePlus may not have any hidden motive behind asking its consumers to participate in the customer satisfaction survey, the notification itself disrupts the purpose of it as consumers are getting irritated with the constant popping up of alerts. While OnePlus may think that the survey would help improve its service and products with the feedback, these intrusive push notifications defeat the purpose of the study.
Users fail to stop the alerts
Some users have stated on Reddit that these push notifications have been popping up in the order of tenths in the last couple of weeks.
A Reddit user and a OnePlus 5 owner going by the "awaitforitb" inquired fellow users how to disable such notifications. Many users claim that for now, no one knows how to stop these alerts from coming to the latest stable version of OxygenOS.
Although there is a method to stop these push notifications from arriving, it would take a lot of tinkering around with the ADB. Only users who have enrolled in the OxygenOS beta program can block these alerts from appearing from the Push app.
However, this can hardly be considered a solution as only a fraction of OnePlus users are on the OxygenOS beta program list. Hopefully, the company will see reason and stop sending out the unwanted alerts to users and give them so much-needed respite.
Click to read more
and watch the video
or