New version of Huawei MediaPad T3 to launch soon
Huawei is done running tests on its upcoming tablet and is preparing itself for another launch.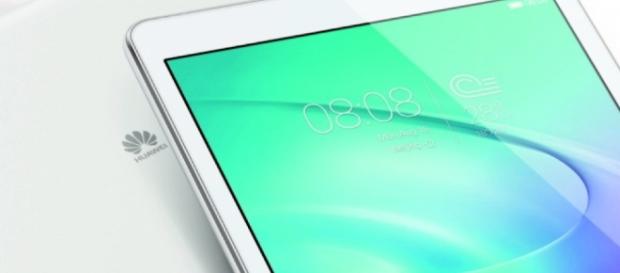 Chinese tech giant #huawei earlier last month introduced a new tablet called MediaPad T3 in the US markets. The tablet was almost immediately available for sale. Now it seems like the company is working on a revamped version of the same. An unnamed model has been reportedly spotted online. The device-in-question is believed to be Huawei Mediapad T3 8.0 and has even passed through the official #FCC certification process. In other words, Huawei is done running tests on its upcoming tablet and is preparing itself for another launch.
What leaks and rumors have to say?
As mentioned previously, the alleged Huawei Mediapad T3 8.0 has been spotted passing through the official FCC certification website.
Multiple specifications and rumors regarding the upcoming device have been leaked on several occasions before this. Therefore, most of its internal features are already known to the fans. The latest offering by Huawei is expected to pack an 8-inch display with a resolution of 1,280 x 800 pixels. The upcoming device is speculated to be powered by Qualcomm's Snapdragon 425 processor and will further go on to be equipped with an octa-core ARM Cortez A53 GPU coupled with Adreno 308 GPU for graphics.
The tablet is a mid-range device
Meanwhile, it is being reported that the device is going to arrive in two store fronts. The first variant will most likely offer 2GB of RAM alongside 15GB of #Internal Storage. On the other hand, the second variant will most likely offer 3GB of RAM and 32GB of internal storage.
Expansion option on both the devices will most probably be available as well. However, to what extents will users are able to extend the storage capacity is still unknown. Moreover, it is quite obvious that the variant that offers added storage will come at a slightly higher price. On the camera front, the alleged Huawei Mediapad T3 8.0 is rumored to sport a 5MP rear camera alongside 2MP of front snapper. However, that piece of information has not been officially confirmed by the company as of yet. The device is expected to house a whopping 4,650mAh battery and will run on the latest version of Android 7.0 Nougat.
On the connectivity front, the upcoming Huawei Mediapad T3 8.0 will most likely include support for 2.4GHz, 5GHz Wi-Fi networks, Bluetooth 4.1 and LTE networks. Huawei is expected to launch the device soon exclusively in the US markets at a starting price around $200.