Leaks and speculations regarding the upcoming smartphone have been making the rounds lately.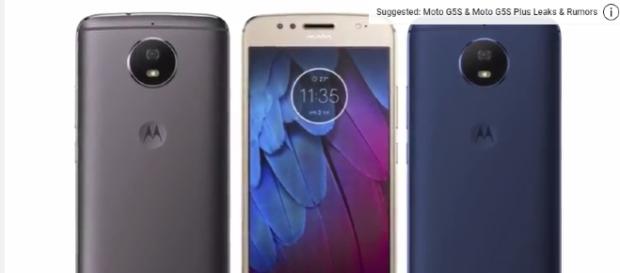 Motorola is expected to hold a launch event on July 25th, 2017 wherein the firm is expected to introduce its flagship smartphone Moto Z2 Force. Apart from that, the smartphone has also been recently rumored to be working on the alleged Moto G5S Plus smartphone as well. Leaks and speculations regarding the upcoming smartphone have been Making The Rounds lately, and it appears like they might be true. However, the company has never confirmed any of these leaks as of yet, therefore, the readers are advised to take the information with a Grain Of Salt.
Top-notch specs and features of G5S
According to a report published by Venture Beat, the upcoming Moto G5S Plus smartphone might be powered by Qualcomm's Snapdragon 625 processor.
The device is further speculated to offer 4GB of RAM along with 64GB of internal storage as well. Apart from this, there are no major changes that the upcoming smartphone is expected to come with. The device will most possibly be carrying the same specifications as its predecessor. The smartphone is further expected to make out of anodized aluminum on the rear end. If reports are believed to be true, then the upcoming G5S Plus smartphone will most possibly be packing a dual rear camera setup with 13-megapixels sensors. The camera will further be backed with several photo-enhancement features such as the bokeh effect and background replacement.
The upcoming smartphone is also further expected to pack a 5.5-inch display – which is a greater upgrade from last year wherein the G5 Plus smartphone sported a 5.2-inch display.
The alleged device was also spotted on Bluetooth Special Interest Group (SIG) recently. Therefore, it is assumed that the testing on the said smartphone are over and the alleged device is ready for its apparent launch anytime soon now. Moreover, the upcoming smartphone is also expected run on the latest Android 7.1.1 Nougat operating system as well.
Release of the device by the next week
As for the launch-date of the smartphone, it is being heavily speculated that Motorola might end up unveiling two devices at its New York event next week. The firm will be seen introducing the Moto G5S Plus along with its flagship smartphone, Moto Z2 Force smartphone as well. The smartphone won't be priced any more than $300 as its predecessor was priced at around $249. However, the company has not confirmed any of these leaks as of yet. Still much more to confirm.
Click to read more
and watch the video
or