Microsoft Paint will eventually disappear from Windows 10
Windows 10 Fall Creators Update holds no promise for Microsoft Paint moving forward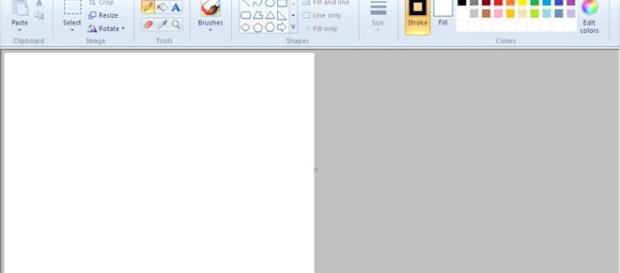 Drawing and photo enhancing have been rampant for PC users, most resorting to third party software like Adobe. Just in case some missed it, Microsoft does have one installed with its operating system called Microsoft Paint.
The only problem with the feature is that it seems purely used in creating drawings. It originally debuted in 1985 as PC Paintbrush which gave artists and creative individuals a program to simply draw and do image editing. The only problem with it is that it lacked the advanced features that focused image or photo editing software had to offer. Hence, would it be surprising if Microsoft Paint would eventually vanish with subsequent updates to the operating system?
Windows update counting down
The Windows 10 Fall Creators update is due next month and Microsoft Paint has been listed as "depreciated." While most understand what it means of depreciation in layman's terms, it indicates that the app is not in active development.
The app will still be around though there is no telling for how long. It may still be around but unfortunately, does not count among the ones that Windows 10 users find handy or useful. With or without it, the fact is that it will be around and technically find itself categorized as "bloatware" or an application that most will ignore. So will people really care?
Microsoft's mixed priorities
For neophytes or even kids, Microsoft Paint will come in handy. But the reality of it all is that the Redmond company may have other priorities in mind. Considering that the application has been around for more than 15 years with hardly any improvement is an opportunity lost. Looking ahead, it doesn't look like any improvements are forthcoming.
There have been improvements to it though these may not be enough to convince folks to use it over other applications with focus.
Some still find it useful (especially for the ones who are left with no choice with the absence of licenses image or photo editing software) though limitations still persist.
There is no telling if Microsoft will leave it to rot. There is a possibility of enhancing Microsoft Paint, even it would be minor. But if ever that time would come, such is not a priority that Satya Nadella and company have on their immediate agenda.
If not through improvements, the next best thing would be for Microsoft to look for an alternative. There could be a new application taking its place, something that may only happen once Microsoft discovers the oversight. For now, Paint will still be available though the frequency of use it offers may pale in comparison to third party programs which obviously do more than draw and enhance images.