iPhone 8 final leak reveals thin bezels
The final renders of the iPhone 8 was leaked by case maker Nodus, along with some of the features that it could boast.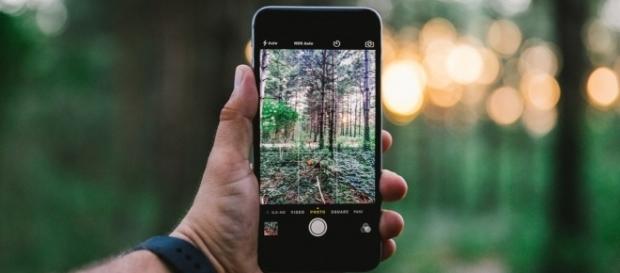 iPhone 8 is the most highly-anticipated Smartphone for 2017 because it is rumored to be coming with some groundbreaking features, most of which have never been seen by iPhone owners to date. However, even though there were several speculations regarding the handset, there was still no final word on what the design of the handset will belong with supposed renders. Now, iPhone 8 case maker, Nodus, has revealed what it believes to be the final look of the impending smartphone.
iPhone 8 final design and features leaked?
Nodus announced that the iPhone 8 would sport a 5.8-inch display with very thin bezels measuring just 4mm on each side.
These small bezels have been kept in place to prevent the display from cracking as quickly as the Infinity and Edge displays are known to in the Samsung Galaxy series of phones. The series of renders provided by Nodus also reveals bottom side of the phone.
Contrary to earlier rumors, the Cupertino-based company will likely stick with the Lightning port, although it could add USB Type C support to the wall charger for faster charging. Also, worthy of note in the render is that the company has not brought back the 3.5mm headphone port, which Apple ditched in its iPhone 7 last year. The company had to face a lot of flak due to its decision of removing the port but has still not brought it back in the newest flagship.
iPhone 8 will also carry over the stereo speaker functionality from its predecessor with a combination of the bottom speaker and an amplified earphone.
The power button is also expected to be elongated this time around. The reason behind this change cannot be confirmed but could be due to the Touch ID sensor, which is rumored to be mounted on that button.
Nodus also stated that the corners at the top of the display will still show the battery and connectivity information to users. However, due to the cutout on the top to house the front facing camera and other sensors, the notifications bar will be moved to the new Function Area at the bottom part of the display. The iPhone 8 will sport dual rear cameras aligned vertically along with a significantly improved battery life, which is said to last much longer than the predecessor iPhones.
The new iPhone price
Fans are aware that this year's iPhone could be the costliest ever released by the company. Nodus asserts that this is true. It states that Apple will have to put a hefty price tag on the premium handset to make sizable returns on its investment. The case maker predicts that the handset will start from $1100 and the higher end variant will cost $1200.