Premium fashion brand Louis Vuitton launched its own smartwatch named Tambour Horizon at $3,000.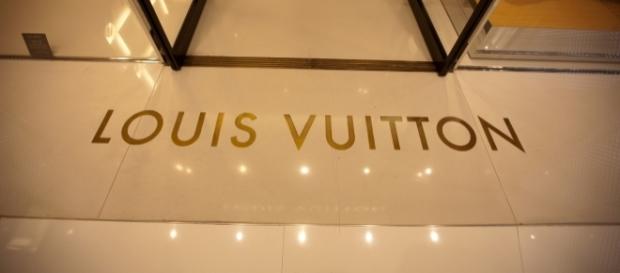 The convergence of mass market oriented technology and high-end fashion has never been easy or balanced. The technology that caters to the masses clashes with a premium fashion labels' exclusivity. However, this theory has not dissuaded premium fashion label Louis Vuitton from creating its own premium Android Wear device called the Tambour Horizon. The smartwatch has been developed with the help of Google and Qualcomm and carries an expensive price tag.
LV's smartwatch
This is not the first time LV has forayed into the tech field. In March 2017, the brand introduced an iPhone 7 case pricing it at $5,000 and has now launched its own Android powered smartwatch.
The new smartwatch is priced at $3,000 and runs on Google's Android 2.0 Wear operating system. However, don't be fooled by the whopping amount LV is asking for its smart wear, as the Android watch does not come with added features to justify its price. The Tambour Horizon is almost like an average Android 2.0 smartwatch available in the market.
Tambour Horizon: features and specifications
The Tambour Horizon smartwatch runs on the most widely used wearable chipset in the market currently - the Qualcomm Snapdragon Wear 2100 processor. The same chipset is also used in smart watches such as the current generation LG wearables and the Huawei Watch 2. The Tambour Horizon comes with a 42 mm case and is 12.5 mm thick. The luxury smartwatch boasts of a 1.2-inch AMOLED display with 390 x 390 pixels resolution.
The LV wearable comes with 521 MB of RAM and 4 GB of onboard storage and is fueled by a 300 mAh battery, which will keep the watch running for about a day. The major difference between most smart watches in the market and the Tambour Horizon is the lack of an optical heart rate monitor. The luxury smartwatch comes sans that feature, which means it cannot be used as a fitness tracker. It appears that Louis Vuitton has developed this wearable solely as a fashionable timepiece, which offers little in terms of features.
Price of the designer smartwatch
The Tambour Horizon comes with exclusive watch faces and three types of exterior stylizations combined with different bands and watch bodies. The Graphite and Monogram variations of the smartwatch can be purchased for $2,450 while the Black version of the wearable retails for $2,900. According to LV's CEO Michael Burke, the brand has just started with the smartwatch and has more plans to foray into the wearable field.
Click to read more
and watch the video
or