iPhone's 10th anniversary reveal could be marred by one competing brand
China's Huawei is eyeing a release as Apple's iPhone 10-year anniversary celebration looms.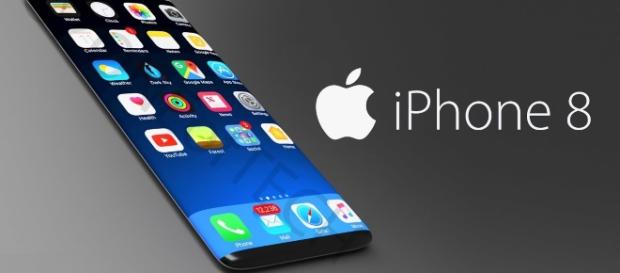 For the tenth anniversary of Apple's flagship phone, the tech giant is prepping to release the iPhone 8 sometime this year. But for the Cupertino based company, it may see some competition from China's Huawei who recently announced the release of The Mate 10 at the same time. According to The Star, the announcement came after Huawei had record low sales in the first half of the fiscal year. Richard Yu, Huawei's chief of the consumer division is confident about the powerful design of the Mate 10 and they have no qualms releasing it this year.
This September, Apple is expected to release the much awaited iPhone 8 as part of its anniversary celebration and the latest news surrounding the flagship phone revealed some new features that fans may be interested in.
Anyone who's seen the image the of the apparent iPhone case on Baidu's website would be convinced that it is the new casing of the iPhone 8 model. It features a metal case and on the upper left corner is room for the camera and sensor.
iPhone 8's rumored design
What's even more striking is the presence of another slot under the Apple logo which speculations suppose is for the Touch ID sensor. Thankfully this is far better than Samsung's Galaxy S8 where the Touch sensor was badly located beside the camera. Apple's design is much more practical and well thought out. Apple's design is more effective when it comes to staying clear of the camera lens when using the Touch ID, and will prevent smearing fingerprints on the lens.
What to expect in the new design
According to The Next Web, it's also likely that Apple will eventually ditch the bezels and go for a full-screen iPhone 8.
Nevertheless, a slight, thin strip may still be present on top of the screen for the necessary sensors. Looking at how Apple's design evolved through the years, the bezels of the iPhones were significantly reduced but never really removed. If the iPhone 8 proves to be the first model to ditch it, Samsung may want to rethink about its Edge series and how to compete with Apple.
TheBitBag, on the other hand, mentioned that the image from Baidu came from an old iPhone prototype. Nevertheless, we have not seen any Apple flagship phone that featured the extra slot at the back of the phone, so it could very well be a refreshed design for the new iPhone 8. The original iPhone, which came out in 2007, had a 3.4-inch display with a 480 x 320-pixel resolution. Fast forward to today, and the iPhone 7 features a 5.5-inch display with 1920 x 1080 screen resolution; a far cry from the original model.
Click to read more
and watch the video
or