Apple iPhone 9 to ship with L-shaped battery
The integration of a newly designed space saving battery in iPhone 9 will help Apple to accommodate additional components.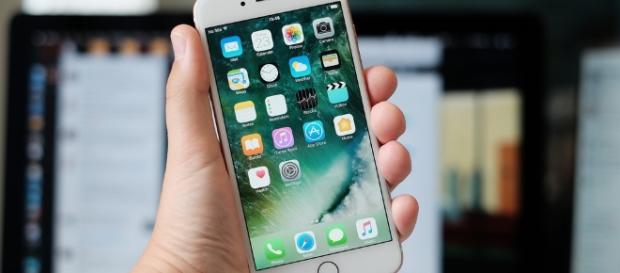 With only a few months left for the official launch of the iPhone 8, there are talks on the rumor mills about the Apple iPhone 9. According to The Korea Economic Daily, the Cupertino-based tech company has established a partnership with LG Chem for the manufacture of L-shaped Battery for the iPhone 2018 aka iPhone 9.
Based on the reports, the iPhone 9 battery will be L-shaped, which is exclusively designed to optimize internal real estate. Moreover, the battery is bent to the right at the bottom because Apple needs to leverage the extra space to accommodate few other internal components. There were also rumors about the fact that the upcoming iPhone 8 will also ship with an L-shaped battery.
If Apple establishes a partnership with LG, then it will be a slight deviation from the traditional policy of the company. The company mainly make use of several suppliers for various components integrated into iPhone. The main purpose is to ensure optimum price level and also to avoid production hassles.
iPhone 9 to integrate OLED display
The reports suggest that LG is gearing up to manufacture battery for iPhone 9 in such a way to ensure maximum supply to meet the growing demands. With Apple expected to integrate OLED display for the standard iPhone 9 from 2018, the company needs to make sure that they have enough quantity of spare parts before entering into the production stage.
It has become a big challenge for companies to take advantage of the maximum space inside the smartphones with the addition of increased battery and storage capacity. The thickness factor of the battery is one of the main points, which the companies should consider while designing the future handsets.
Advanced design
According to reports, LG has already pumped "hundreds of billions of won" in a bid to revamp the factory unit. The company is scheduled to kick start mass production of the batteries in early 2018 to meet the demands by September 2018. Recently, industry analyst Ming-Chi Kuo disclosed to the media that iPhone 8 would probably ship with a stacked logic board design, which will be capable of carrying a large battery.
When it comes to the forthcoming iPhone 8, the battery life will be substantially higher than the iPhone 7 Plus. If the upcoming iPhone 8 is capable of delivering 20 hours of Wi-Fi browsing, then the company will be able to sell the handset like hot cakes. Moreover, Apple should cut the cost of the iPhone 8 devices to increase the market share and also to fulfill the aspirations of budget conscious users.
Click to read more
and watch the video
or