iPhone 8 to come in four hues, including mirror-like variant
The smartphone is rumored to come in four different colors, one of which is a reflective mirror-like option.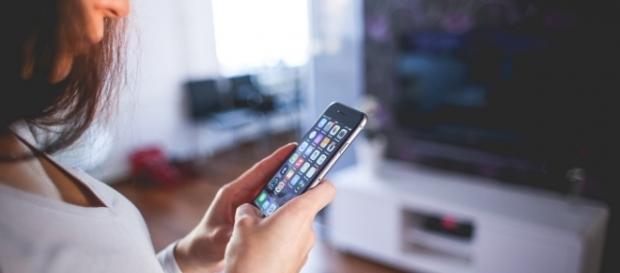 The latest rumors about Apple's tenth anniversary smartphone iPhone 8 comes from leakster Benjamin Geskin who also goes by the name VenyaGeskin1 on Twitter. Geskin shared on Twitter that the impending handset will be coming in four different colors, one of which is a new addition. Apart from the update, he also uploaded the image of an iPhone 6s' mirror-like-case to give people an idea of what the new color may look like. However, he did not provide any more specifications beyond the fact the new color will be reflective in nature.
iPhone 8 to come in mirror-like chassis?
Given that Geskin only named one of the colors as the newest addition, it can be safely assumed that the other shades will be similar to the hues currently offered for the flagships iPhone 7 and 7 Plus models.
The former handset is available in six different hues, which would mean that any three among the six will be eliminated for the upcoming iPhone 8 to take the tally to four. The iPhone 7 is currently available for purchase in black, Jet Black, Rose Gold, gold, silver, and (Product) Red. While the Jet Black color was a new addition to the series, the red hued iPhone 7 was unveiled earlier in 2017 as a special edition handset. The Matte Black shade that was introduced with the series replaced the Space Gray color
Touch ID or 3D face scanning?
Last week saw a slew of iPhone rumors with 25 hints surfacing at the same time about iPhone 8, 7s, and 7s Plus. However, the rumor that gained most traction stated that the Touch ID may get replaced with a Facial Recognition System, which will be used to unlock the handset.
It is rumored that Apple is encountering issues regarding the placement of the Touch ID, which it is looking to embed underneath the display. With the launch date drawing nearer, speculations are rife that Apple has decided to eliminate the Touch ID completely and replace it with a facial recognition system powered by 3D camera sensors.
It is now expected that the iPhone 8 may come enabled with a 3D camera, which will permit a user to unlock the smartphone using the handset's innovative facial recognition capabilities. These are expected to come in combination with Apple's ARKit tools, which are developed for augmented reality applications. The simpler version of the technology, which the iPhone 8's facial recognition system is rumored to come with can be seen on Instagram, Facebook, and Snapchat filters.
Click to read more
and watch the video
or