iPhone 8 Release Date: Speculation iPhone 8 won't be released this September
Delayed delivery of parts hamper mass production and might delay launch.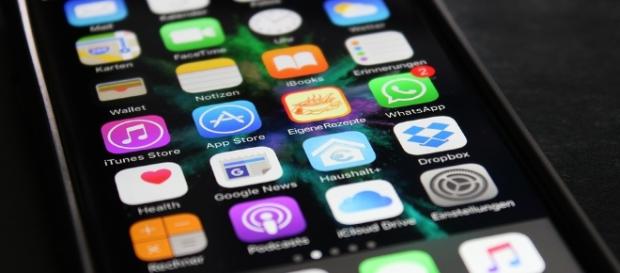 It seems that fans waiting for Apple to release its new iPhone 8 line may have to wait much longer as it was reported by Economic Daily News that the Cupertino-based company may be delaying the release of the latest iPhone model. This is another blow to the expected availability of the iPhone 8 and other iPhone 7 models on the market.
Supply problems
According to reports, Apple is facing delays with acquiring the flexible motherboard which is associated with operating the OLED screen in the iPhone 8. Because the supplies have not been delivered on time by the Taiwanese supplier, it is said that production cannot go full blast on the iPhone 8.
Apple is said to be looking for alternative suppliers for the part to prevent further delays in production and meet the target Release Date.
While Apple is doing everything in its power to curb production delays, its reported plan is o lease more equipment to help manufacture the needed component. However, seems that the measures will not be enough. Furthermore, it could also lead to delays in the Mass Production of the iPhone 7 family devices.
Delayed production
Rumors hint that the production delays for the iPhone 8 cannot be resolved in a matter of weeks and Apple could be looking at a delay that will affect production. The worst-case scenario could be that mass production will only start in October or November.
MacRumors speculated that if this is the case, it will be close to impossible to reach the rumored September release and delivery.
It can be recalled that this is not the first time that Apple was rumored to be having problems with production. The Cupertino-based company was said to have been having trouble with making the OLED concept work in the first place. It was earlier said that the company was also faced with problems regarding the customized OLED display, plus making the fingerprint scanner work with OLED. The problem with the supplies in materials is only one of the many challenges being faced by Apple for the iPhone 8.
September release
Still, with no official announcement made by Apple, hope still remains high that Apple will be able to release the iPhone 8 this September although this might come in a limited supply. KGI Securities analyst Ming-Chi Kuo recently forecast that there will be a severe shortage of Apple's latest device for several months because of the delays in mass production.
While earlier versions of the iPhone started mass production as early as August to September, Kuo said that it is more likely for the ramp-up to start within an October to November timeframe. This means that if Apple makes it in time for release, only a limited amount of people will be able to purchase the device.