Apple takes its first big step in its machine learning adventure
Rate this title
Apple launches new blog to share details and findings about machine learning technology.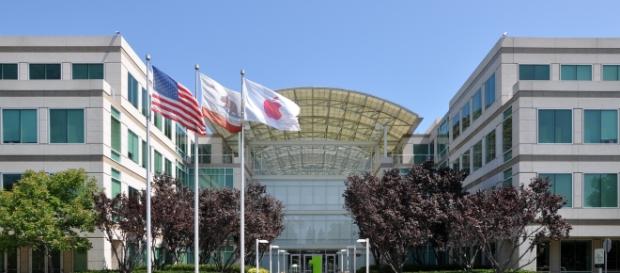 US tech giant Apple this week announced a new tech-focused blog site, where the tech giant plans to publish an academic-style papers looking at new applications in machine learning technology. The tech giant describes its newly launched website as a place where users can read articles written by Apple's top engineers working on machine learning technology.
According to TechCrunch, the Cupertino-based company has just revealed to the tech world a new website called the Apple Machine Learning Journal that share some information written by Apple's engineers about their work on machine Learning Technology. Additionally, there's also a welcome message to the readers that encourage those people who are interested in the technology to contact the tech giant at the email address provided on the blog site, machine-learning@apple.com.
Currently, the Apple blog is a little bit empty as the tech giant only shared one post, sharing company's findings of turning synthetic images into more realistic ones. But Apple plans to enter more in the near future.
Apple to join the 'technology race'
For starter, machine learning deals with the computer's ability to learn and forecast without being explicitly programmed. The technology has been used in wide range of computing task, which working with good performance is difficult, an example of its applications include the detection of network intrusion, computer vision, email filtering and more.
Apple has been criticized for fallen behind in machine learning race and also in its related field, artificial intelligence or AI. The tech giant's chief rival, Google, has been doing well in this field.
The search giant has a laser-focused subsidiary, DeepMind, that has been considered by tech pundits as one of the leaders in deep learning or neural networks. However, the tech giant said that it now started to use the technology in its research and development.
Apple's latest move has drawn lots of attention in the tech world because the company doesn't usually talk about their current research projects. Apple is well-known in the tech circle for being secretive. Apple has already worked and contributed to some important open source projects, such as WebKit, the browser engine that powers Apple's Safari web browser. But the news about the machine learning-focused blog is something new for the company.
More topics coming to the new Apple blog
In the new Apple blog, engineers posted their work and findings related to the technology. The blog is more like a continuation of the company's previous effort. Apple's AI team has released its first research paper in December 2016. That research paper shows the same focus on advanced image recognition as the first topic of the new Apple blog does today.
The new Apple blog represents the company 's latest step in its machine learning effort. Last year in an AI conference in Barcelona, Apple's head of machine learning Russ Salakhutdinov provided a closer look behind the scenes of some of the company's initiatives in these fields. These include volumetric detection of LiDAR, image processing, intelligent assistant, and more. All of these can be potentially used as a subject for future blog posts.
Click to read more
and watch the video
or