iPhone 8 may not have a home button, production is behind schedule
The iPhone 8 is set to roll out later this year, but lack of home button could be the smartphone's major flaw.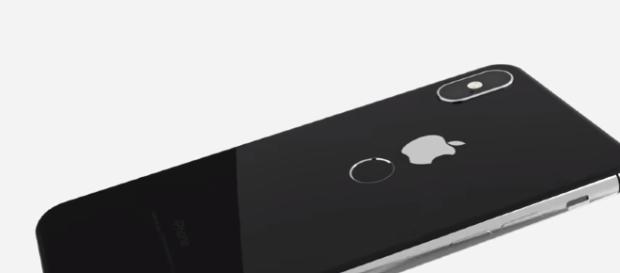 Apple is set to launch the highly anticipated iPhone 8 later this year, but the company is still mum regarding the device's specs and features. Nonetheless, a new rumor has mounted up on the internet claiming that the production of the smartphone is two months behind schedule, and it is likely due to its features.
As the Cupertino based tech titan tends to upgrade its products very often, their devices will come along with new features and an improved design.
According to Express, the upcoming iPhone 8 might boast a new dual-lens camera as well as an AMOLED edge-to-edge display. However, the mobile device might not be available with a home button and will have a fingerprint sensor instead.
The iPhone 8's production could start in November, with the initial shipping volumes expected to be in small amounts. Despite previous reports that the production of the next-generation iPhone has begun, the yield rates of the manufacturers have not yet reached the levels that could indicate the mass production.
As to why there could be a possible delay in the device's production, it is most likely due to the features to be included. The production could be delayed because of the 3D and fingerprint sensors.
Specs of the smartphone
Regarding specs, not all of the new features of Apple's smartphone may be beneficial, with some of them turn out to be a big flaw. But, the mobile device could be up for grabs with a 5.8-inch 2.5D OLED edge-to-edge display, Apple's A11 chip, rear-facing Touch ID sensor, race-scanning technology, iOS 11 with improved Siri and a rear vertical dual camera.
The upcoming device is rumored to use a laser to examine the users' features. The smartphone could also boast an all-glass design.
The wireless charging accessory of the device may not be readily available when it rolls out later this year. This could mean that the smartphone will instead require a separate attachment.
iPhone 8 could arrive in September
According to The Inquirer, J.P. Morgan Apple analyst, Rod Hall, claimed that the iPhone 8 would be dubbed as the iPhone Pro, and the 10th anniversary iPhone will arrive in limited quantities from September. The analyst also claimed that around two million mobile devices would be available.
Meanwhile, a leaked image of what appears to be the iPhone 8 showcased the handset's glossy design. The leaked photo suggests that the smartphone could arrive with an under-screen fingerprint sensor.
Click to read more
and watch the video
or