The latest analyst report states that Apple won't delay the launch of its iPhone 8 smartphone.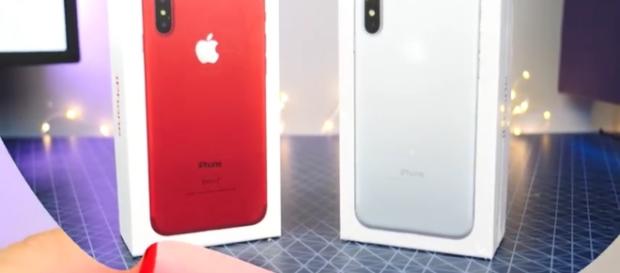 Apple iPhone 8 is one of the most-anticipated smartphones of the year. Reports suggest that the flagship will come up with new features and specs. The flagship will go head-to-head with Samsung Galaxy S8, OnePlus 5 and upcoming Surface Phone in the high-end Smartphone market. Earlier it was reported that the smartphone might face a slight delay. As per the recent rumors and reports, iPhone 8 is not getting delayed and the device will release on the scheduled time. There is another report that claims that the Apple is planning on switching its manufacturer to meet the deadline.
According to a report published by Apple Insider, Apple is apparently planning on switching to another vendor altogether, that can assure speedy delivery of iPhone 8's flagship.
The report further went on to state how Apple is about to enter a major technology-upgrade cycle this time. It is quite natural for the firm to delay the launch of its devices, as the firm even plans on integrating OLED displays. The flagship will go head-to-head with Samsung Galaxy S8, OnePlus 5 and upcoming Surface Phone in the high-end smartphone market.
Price of the smartphone
Apart from this, there have been several reports in the recent past that have claimed that the company's latest iPhone 8 flagship smartphone might be the priciest offering made by the company so far. The speculated smartphone is expected to fall in the $1,000 to $1,200 category. If this turns out to be true, then the smartphone will be the same price as the MacBook Pro. However, none of the above-given information has been confirmed by the firm as yet.
Therefore, readers are advised to take the information with a grain of salt.
Specs and features
As for the specifications, the upcoming smartphone is expected to pack an edge-to-edge OLED panel. The display size will probably be around 5.1-inch and will be completely bezel-less. The company is also expected to embed its fingerprint sensor inside the display this time. In other words, the physical home button will also be eliminated. The smartphone is also expected to come with a larger battery this time. The latest integration would make sense as the smartphone is expected to come along with several high-end specifications including a 3D facial scanner, dual rear camera set-up and other such related technologies that will require an abundance of space. Let's see what ends up turning out to be true.
Click to read more
and watch the video
or