iPad attempts to replace MacBook
Latest iPad may be a worthy laptop alternative for those looking for a tablet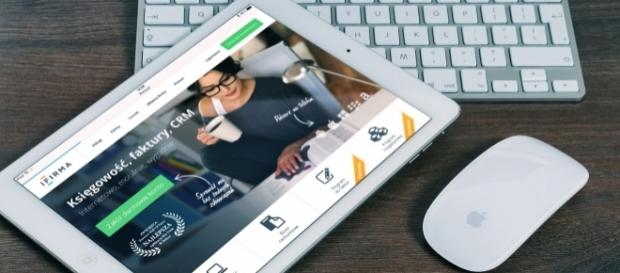 As Apple continues to update its features on the Ipad Pro, the goal of the company is to make the iPad powerful enough to replace laptops. Although Apple hasn't reached its goal yet, the iPad Pro is a worthy alternative to the laptop for businesses on the go. One of the upgrades that users can expect is that Apple is updating its operating system to the iOS 11.
Is the Apple iPad a worthy alternative to the laptop?
Eweek reported that the iPad Pro received significant upgrades in June. Those upgrades include a faster processor and more RAM with the option for more storage. iPad Pro offers two different models and both come with better cameras and improved screens, which have a wider range of colors.
Using smaller bezels, the screen has been stretched to 10.5 inches. This added 20 percent more screen size. Scrolling is now smoother, and the images are sharper. Animation also works more smoothly. Although the screen is brighter now, it doesn't shorten the battery life. Users will see many of the new features with the release of the iOS 11 operating system later in the year. Because of the way the iPad Pro processes data now, the battery life is longer than ever. The new screens will also include an anti-reflective coating.
How does the iPad Pro compare to the MacBook?
Business Insider reported that Apple is pushing the iPad as a replacement for a laptop. Although it has been a longstanding debate over whether or not a tablet can replace a laptop, consumers have responded less than positively over the issue.
Consumers prefer a full size operating system and using a keyboard and trackball or mouse pad to get the work done. So far the Apple mobile operating system hasn't demonstrated that it can replace the operating system on a laptop.
The new additions to the iOS 11 operating system for the iPad are considered to be catch up moves to help it perform more like the operating system on the Macbook. The problem with the operating system for the iPad is that it hasn't had features offered in a full operating system like drag-and-drop. It also doesn't allow docking or browsing files.
The iPad Pro does have its advantages though. Its value as a tablet is that it offers both a price and portability not seen in a laptop, particularly the MacBook.
Another feature included is a touch screen, something the current MacBook doesn't have.
Although drag-and-drop allows moving files from one place to another, with an iPad Pro, the objects have the ability to interact with other objects in a way not seen a laptop. Better developer support down the road may make the system more productive.
Click to read more
and watch the video
or