'Tom Clancy's Ghost Recon Wildlands' getting an update this fall
Ubisoft announced an update for Ghos Recon Wildlands which will bring PvP into the game.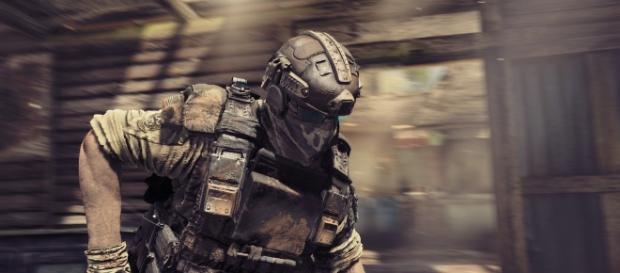 Ubisoft launched the highly-awaited 'Ghost Recon Wildlands' game for the PC, PS4, and Xbox One consoles earlier in the year. The game brings players a huge open world and ability to play in both single-player and co-op modes. While the whole campaign can be completed playing solo, the game is actually meant to be played in co-op mode with friends. Now a new update has been announced by Ubisoft for the game, which will bring multiplayer mode into the title as well.
PvP mode coming to 'Ghost Recon Wildlands'
Recently the game was also updated with better controls for its helicopters, regarding which many gamers had complained to the developers.
However, fans will be extremely excited to know that the next major update will be arriving this fall which will introduce the brand new PvP system into 'Ghost Recon Wildlands.' The mode, known as 'Ghost War,' will be available for beta during the summer and players will be able to test out how the multiplayer part of the game plays out.
The publishers, however, did not reveal the exact date when the DLC would be coming out. However, it was stated that players who own a copy of the game will be able to download the upcoming DLC for free. Making the content free will, most likely, be even better news for fans of the game who have been looking forward to the multiplayer mode.
Features of 'Ghost War' DLC
Ubisoft claimed that the 'Ghost War' DLC will offer two teams of four players each to go up against each other. The 4v4 battles will also let each player choose their class from six available classes with varying abilities and strengths. Ubisoft claimed that it would be revealing the details of all of the classes in the coming weeks. However, reports leaked before has claimed that these classes would include Assault, Engineer, Scout, Sniper, and Support classes.
The PvP mode will use the maps from the base game but will bring an array of fresh new features into the game, which is set to revolutionize the way it is played. Some of these features include a suppression fire system and sound markers. The PvP mode will offer the traditional Deathmatch scenario where the two teams will fight it out in the open spaces till all of the players in one team have been killed by the members of the other.
Ubisoft is claiming that the PvP mode will be as engaging as the co-op for the game has been with the different classes and the wide range of scenarios that can take place during a particular match. Fans will have to wait and watch how well the mode turns out when the beta for 'Ghost War' releases in summer this year.
Click to read more
and watch the video
or