Huawei Honor 9 Premium: One of the most beautiful handsets this year
The Honor 9 Premium smartphone is now available to selected European markets for €450.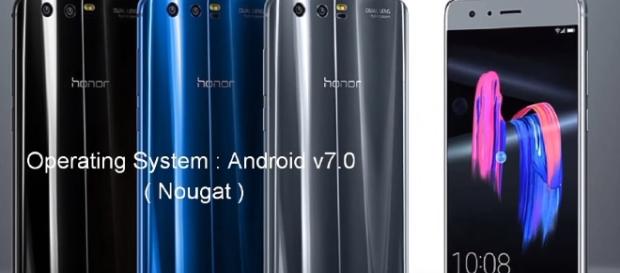 Huawei has rolled out the Honor 9 Premium Android smartphone in Europe. This variant is equipped with a 6GB of RAM and a 128GB of internal storage. The smartphone has a €450 price tag in Europe, slightly more expensive than its predecessor, Honor 9 smartphone.
The Chinese tech company officially introduced the Honor 9 Premium in Italy, and the mobile device would be available via 3 carrier, Win Future reported. The handset is up for pre-order in Switzerland. However, purchasers will receive it on August 28.
Mobile device's availability in other countries
Nonetheless, the tech company has not pitched in a timeline for the release of the smartphone in other countries.
XDA Developers reported that tech fans and experts expecting Honor to push its latest smartphone to more areas in Europe. Nevertheless, the fact that the Honor 9 Premium is available in Switzerland and Italy, it does not mean that the mobile device will be introduced in Germany.
According to My Smart Price, the mobile device is the premium version of the flagship smartphone, Huawei Honor 9. The upgraded version is regarded as one of the most beautiful mobile devices this year. The back of the flagship device boasts a high glossy mirror-like finish. Huawei's new smartphone weighs 155 grams and measures 147.3 x 70.9 x 7.5mm.
Smartphone's design
The design of the premium variant looks similar to its predecessor. The Honor branding, along with the camera setup and the flash, is located at the back.
On the front side, the smartphone is equipped with the front home button and the embedded fingerprint sensor.
Huawei's latest smartphone boasts a 5.15-inch FHD display with 2.5D curved glass on top. The device is available with a HiSilicon's 64-bit Kirin 960 chipset under its hood.
On the camera front, the handset comes with a rear dual-camera setup. The primary sensor has a 12MP RGB, while the secondary camera is packed with a 20MP monochrome. Other features of the smartphone's camera include a Bokeh effect, hybrid zoom, and GIFs. Meanwhile, Honor 9 Premium's front camera has an 8MP. As the front camera of the handset comes along with a full-HD video recording, the back camera brags a 4K video recording.
On the connectivity front, the premium variant is packed with a Wi-Fi, 4G LTE, VoLTE, Bluetooth, 3.5mm audio jack and a micro USB card support. The mobile device is also available with a 3,200mAh battery.