Huawei CEO claims that the Mate 10 will give stiff competition to the iPhone 8
Huawei CEO Richard Yu claimed that the Huawei Mate 10 flagship will be more powerful than the impending iPhone 8.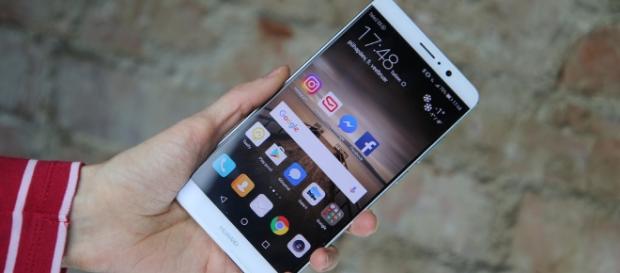 huawei is the third largest smartphone manufacturer in the world after Apple and Samsung. The company has seen tremendous growth in the last few years and Huawei is trying to expand its business even further. In 2016, the company even claimed that someday, Huawei will leave behind both Samsung and Apple, in terms of market share.
The company has revealed that it does not expect a huge growth in its shipment this year and is aiming for around 140 to 150 million units in 2017, which is a slight increase since 2016's 139 million unit shipment. Currently, the company is gearing up for the launch of its upcoming flagship, the Huawei Mate 10, which is expected to go head to head with the iPhone 8 upon its release.
Huawei CEO suggests the next flagship will be better than iPhone 8
The top executive from the company, Richard Yu, recently gave an interview to Bloomberg in which he stated that the Huawei Mate 10 will be competing against the iPhone 8. He said that it was his belief that the Mate 10 was better than the tenth-anniversary edition of Apple's iPhone, set to be unveiled in September. Yu also listed some of the areas in which the Mate 10 trumped the upcoming Apple flagship.
Yu said that the Huawei flagship would be a more powerful device than the iPhone 8 mainly because it sported a larger battery capacity, boasted a full-screen display, better camera quality, and faster charging capabilities.
According to him, these aspects would make the Mate 10 outpace the iPhone 8 in the market. The Mate 9 itself housed some impressive specifications when it came to the camera and battery.
However, Yu also mentions a full-screen display by which he likely means the bezel less design of the upcoming Mate 10. The iPhone 8 is also rumored to boast an almost bezel free display thanks to the absence of a physical Home Button. However, one will have to wait till both the products are officially unveiled to find out what the handsets will sport.
Will Huawei's next handset be able to outpace the iPhone 8
Comparing some of the specs of the two devices may lead some to believe that the Mate 10 will likely be more premium than the iPhone 8.
However, iPhone fans have been waiting for the handset eagerly for quite some time now. Huawei also does not have much of a reputation in the American markets as it does in other countries, which could further diminish the popularity of the Mate 10. However, the Mate 10 is expected to be much cheaper than the upcoming Apple device, which some experts have suggested will be priced as high as $1,200.
Click to read more
and watch the video
or