Google Pixel 2 XL with stunning specs and features might be unveiled in October
Rate this title
Pixel 2 XL to have a fully functional display like LG G6 and Galaxy S8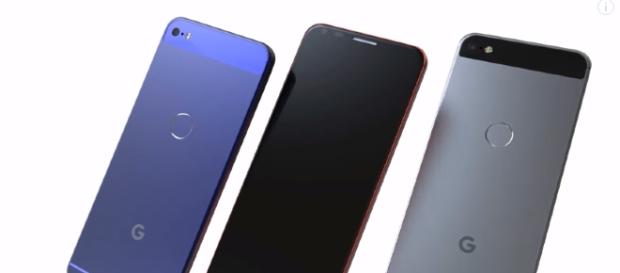 A number of predictions over the design of Google's upcoming Pixel 2 XL have surfaced on the internet, and the latest forecast has changed the way tech fans and critics are thinking about the highly anticipated mobile device.
Google's upcoming smartphone is expected to deal with significant design challenges, which includes less glass as well as vibrant colors. LG along with HTC is said to be involved in the manufacturing process of Google's next flagship device.
After fuller display's implementation, Google Pixel 2 XL Android smartphone is expected to have a fully functional display along with curved edges. As the LG G6 and Samsung Galaxy S8 smartphones have set a new standard for the next-gen handsets, the search engine giant might implement a full HD display with curved edges to its upcoming smartphone.
Google is reportedly seeking the help of HTC or LG for this particular feature.
Nonetheless, the search engine titan has decided to keep the specs and features of the upcoming device below the radar. But, several Google fanatics along with the Concept Creator YouTube channel have predicted the upcoming flagship's design concept. The YouTuber, for the record, has accurately predicted Samsung Galaxy S8's design concepts, as well as many other mobile devices.
The design concept of the upcoming smartphone features a large display, but it's not quite the wraparound screen that many have anticipated. As this feature has proven to be a trend in 2017, there's a possibility that Google Pixel 2 XL and LG G6 will have a similar design.
Specs of the upcoming devices
XDA Developers claimed that Google's next-gen Pixel devices, the Pixel 2 and the Pixel 2 XL, will be powered by Qualcomm's Snapdragon 835 processor, paired with a 4GB of RAM.
The devices will be made available in 32GB and 128GB storage options. The large variant will come along with a USB-C port as well as the traditional 3.5mm headphone jack.
While the tech giant is beavering away to ensure that the Pixel 2 will include a superior camera, a 12MP dual-camera with 4K video recording capability, has been predicted. A powerful 8MP front snapper is also anticipated. Meanwhile, the large variant will be available in at least three different colors - blue, silver and red.
Release date and price
As for the release date, the upcoming smartphones might be unveiled in October 2017 and could go up for pre-order right after. However, the upcoming handsets are expected to carry a premium price tag more than their predecessors.
Click to read more
and watch the video
or