Google Pixel 2 Specs: Here's what to expect from upcoming handsets
Next-gen Pixel handsets might get unveiled in the month of October this year.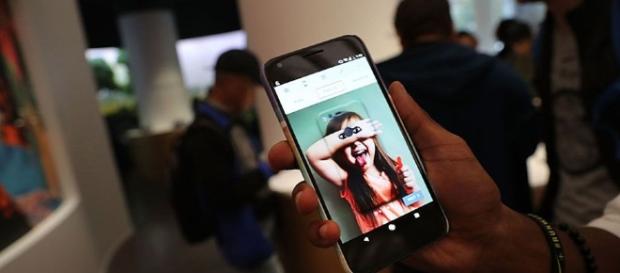 It's a fact that the Google Pixel 2 is one of the most awaited smartphones of the year. A lot of rumors about Google Pixel 2's possible specs, features, pricing and release date have already flooded the internet.
It was in 2016 that Google killed its popular Nexus brand in favor of the new Pixel moniker. The tech giant launched two smartphones last year namely Pixel and Pixel XL. The handsets were very well received by users. Especially after the success of the first generation Pixel phones that were loaded with the best-in-class specs, people are excited to know what the generation next devices will offer.
What will the upcoming Google handsets offer?
It is rumored that the search engine giant will roll out two handsets this year namely Pixel 2 and Pixel XL 2.
As per information obtained by xda-developers, the upcoming Google's Pixel phones will feature an always-on display mode. Talking about other specs and features, the high-end Pixel XL 2, codenamed Taimen, is expected to flaunt a bezel-less and a waterproof design along with a 6-inch OLED display with 1440p resolution manufactured by LG. The handset is rumored to feature Qualcomm's Snapdragon 835 processor, 4GB of RAM, up to 128GB of storage and a single lens camera with dual LED flash. The smartphone is likely to retain the dual-tone glass and metal finish from its predecessor.
YouTuber Concept Creator has uploaded a Google Pixel 2 XL concept video that is based on Android Police's leaked render. You can take a look at the concept video below:
As far as Google Pixel 2 Specs are concerned, the handset, codenamed Walleye, is expected to get a 4.97-inch display screen, Qualcomm Snapdragon 835 processor, 4GB of RAM and 64GB of internal storage.
Handsets to be released sans headphone jack
It is rumored that Google will ditch the headphone jack for the upcoming Pixel 2 handsets. The two smartphones in question are highly likely to get stereo speakers instead. With a number of top notch specs included, the next generation Google phones are expected to come with a premium price tag. The Pixel 2 is rumored to cost around $699 while its larger sibling could be priced at around $800. the smartphone maker is expected to launch the upcoming Pixel smartphones sometime in October this year.
Until now Google has not announced anything about Pixel 2 specs, release date or pricing details, so, readers are advised to take the rumored information with a big pinch of salt.