Google Pixel 2 latest news: All the stuff we know about the upcoming smartphone
A collection of Google Pixel 2 and Pixel XL 2 details in preparation for its official reveal.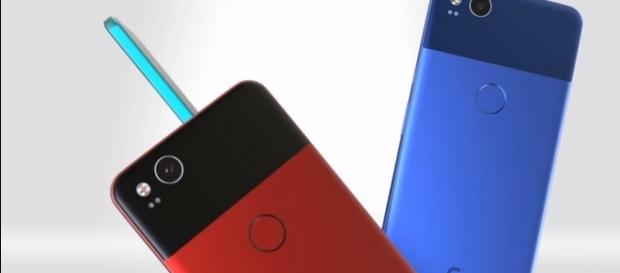 It is a given fact that majority of consumers shopping for a new smartphone are closely watching what Samsung and Apple have to offer this year. Both the Galaxy Note 8 and iPhone 8 are expected to attract a lot of attention when they become available. However, Google is also ready to sneak in and steal the spotlight from the other two like it did last year. The Google Pixel and Pixel Xl were an unexpected hit among consumers. The company has recently confirmed that a follow-up model called the Pixel 2 and Pixel XL 2 is in development.
Google has been successfully keeping everything under wraps since the rumors spread online.
Some small tidbits from supposed insiders revealed that the Pixel 2 and Pixel XL 2 would bother to sport a slimmer profile, which is also accompanied by an even greater camera. Until the search giant reveals the official release date and details, we have prepared all the speculations and rumors collected from several credible sources regarding the new smartphone
A slimmer body and more colors
A rendered image of the new Google-manufactured smartphone has been leaked. It shows that the new phone will have a slightly sharper form compared to the rounded one on its predecessor. The bezels will also be smaller with the glass panel on its rear also reduced in size. It was also revealed that the sequel would add two new colors like teal and red.
Upgrades all around
Being the sequel to Google's flagship smartphone model comes with benefits.
The phone is expected to carry the latest hardware components. Recent rumors suggest that the company not yet finalized its decision to either use Qualcomm, MediaTek, and Intel for its processor. Meanwhile, other reports hint that the new model could also be water-resistant.
A premium and affordable version
The original model carried a premium price when it launched and so will its sequel. There have been rumors of a $50 price difference between the two. However, there are also talks of a more affordable version called the Pixel 2B, which is designed with decent specs and a budget-friendly price tag.
Pressure-sensitive frame
Another rumor claims that the Pixel 2 and Pixel XL 2 will implement the squeeze input technology of the HTC U11. Pressure sensors embedded in its frame will allow users to perform a set task like launch Google Assistant.
Operating system and launch date
Just like its Nexus lineup before, The Google Pixel 2 and Pixel XL 2 will surely launch with Android O out of the box. Users will get to enjoy all the new features and improvements provided by the new Operating System. It is also rumored to launch sometime in October just like the first one did last year.