Google Pixel 2: Enhanced display, faster processor, and more
It seems like the company is planning to make the device a true flagship killer with cutting-edge specs.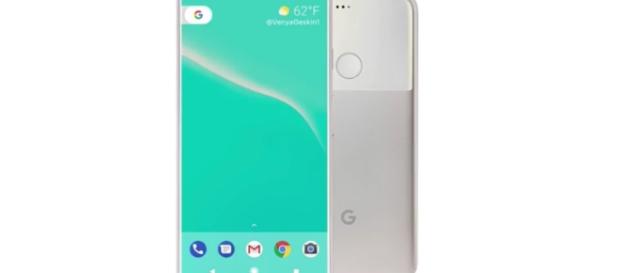 After taking the Smartphone world by a storm, Rumor has it that Google is all set to launch the next phone in the PIXEL series- the Pixel 2 by the end of 2017. It would be the first phone to use a Snapdragon 836 chipset, making it the first phone in the market to use this chipset, which also makes it one of the most powerful handsets. The flagship device didn't perform well in the market last year. The company making the device a true flagship killer with cutting-edge specs. The smartphone will compete with Samsung Galaxy S8 and Apple's upcoming iPhone 8.
Design of the device
The design wouldn't be very different from its predecessor, and would only have minor changes, but it is said to be waterproof. The bezels will be much smaller in this version, and it would sport a similar metal and glass back like the Pixel XL. The fingerprint scanner would be located on the back of the device. The rumors about the headphones port are still dicey; therefore, whether the phone would have a 3.5 mm headphone port is still not confirmed. The volume rocker and power button would all be located on the side of the phone, much like the previous phones.
Starting from the Display, the phone would have a 5.6" screen with a curved OLED display. It would have an aspect ratio of 18:9, giving it a very wide screen. The phone would sport a 2,560 x 1,312 resolution, giving it truer to life colors.Rumors suggest that the phone may have a squeezable frame, and upon pressing, would assist in functions like opening the camera, turning on the flashlight or opening any app. Benchmarks on the web also suggest that squeezing the Pixel 2 would launch Google Assistance.
The sources don't exactly specify the resolution of the camera, but it is said to have a much better camera than the first Pixel. The phone would have a big battery of 2,770 mAh.
Powered by Snapdragon 836
The internal specs boast a Snapdragon 836 chip-set as mentioned earlier, which would greatly enhance the phone's performance. It would have 4GB RAM and 128 GB internal storage. Sources also claim that it would be having Android O, which means that it would have a new interface, improved copy-paste function, and new app notification design and picture-in-picture apps for multitasking.
Although the exact price hasn't been leaked as yet, the Pixel 2 is said to carry a premium price-tag, with an approximate $50 to $100 increase as compared to the first Pixel.
Click to read more
You will watch a video to read the news
or