Google Pixel 2 cover gives a glimpse of what the smartphone may look like
A leaked image containing the alleged case pictures of the Pixel 2 and Pixel 2 XL surfaced online giving some clues of the design of the handsets.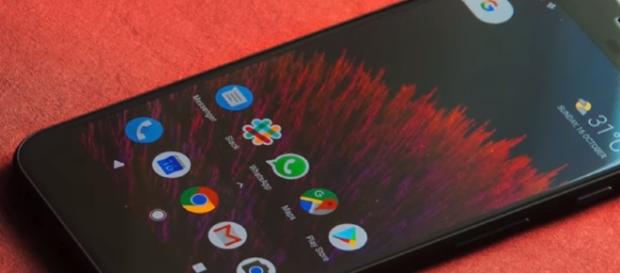 Google's upcoming Pixel 2 series of handsets are highly anticipated by fans of its predecessors, the Google Pixel and Google Pixel XL. People have been wondering what the upcoming devices would look like after rumors indicated that the company was about to release two handsets in its flagship Pixel line. The two devices are expected to be named Pixel 2 and Pixel 2 XL.
Features and specs of the impending smartphones are scarce and not many details regarding the design of the handsets are known. However, a new leak may give a glimpse into what the upcoming devices may look like along with some of its features. Although there is no way to verify the integrity of the leaked cover renders, such case renders are known to surface online even before the smartphone itself hits the market.
Leaked case images
The leaked images surfaced throughout the internet on Tuesday, July 11 according to Phone Arena and hinted at some of the design choices that Google may have finalized for its impending handset. The images show the cases covering a placeholder handset with edge to edge design, similar to the Galaxy S8 and Galaxy S8+. If the placeholder handsets are any indication, the Pixel 2 and Pixel 2 XL handsets may feature minimal bezels and an 18:9 aspect ratio, similar to the display seen in the LG G6 handset.
This makes sense since LG is already rumored to be developing at least one of the two impending smartphones. This may be why the Google handsets also feature this distinct similarity in design choice to that of the LG G6 device.
The picture showcases a device which has a fingerprint sensor mounted on the rear and the home button is also absent from the device, according to the latest case renders.
The cutout for the rear-facing camera is quite strange and does not reveal much regarding the camera setup that the impending handsets will boast. It seems that Google will not opt for a dual camera setup and will keep following the single primary sensor set up in its handsets. The placeholder devices on the images also showed the device running on AT&T's network, although Google has yet t announce which carrier it will support for the smartphone.
Specs of the devices
Rumors indicated that the Google Pixel 2 handsets will be powered by the Qualcomm Snapdragon 835 chipset, which is the latest SoC from Qualcomm based on the company's 10nm chip architecture.
Both handsets are likely to feature at least 4 GB of RAM and 32 GB of internal storage. However, it is rumored that the Pixel 2 will lack the presence of a 3.5mm headphone jack.
Click to read more
and watch the video
or