Google announces software support end dates for Pixel And Nexus devices
Google revealed that the Pixel and Pixel XL may get Android software support only till October 2018.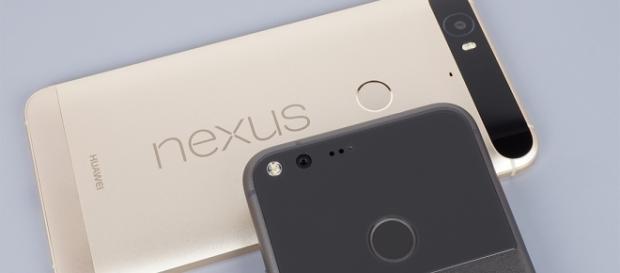 Google has revealed the time window till when it would support the Android and security updates for its Pixel XL and Pixel smartphones, as well as select Nexus devices. The company revealed on its support page that it could not guarantee that the updates for the smartphones would continue beyond the given time frame. It also gave the exact timeline of when the updates would cease.
When will updates stop for Pixel XL and Pixel?
Pixel users usually get the Android updates for a minimum of two years from when the handset became available on the Google Store. However, once this period lapses, the company cannot guarantee that the Pixel XL or Pixel will get Android software updates.
Since these two handsets were introduced in October 2016, this means that the Android version support for the devices will be valid until October 2018. Post this, Google does not assure if they will benefit from firmware updates.
Security updates to end in 2019
Google Pixel and Pixel smartphones may also not get security updates from October 2019. Usually, the bare minimal period for Google rolling out the security update is three years. Thus, in the next two years, this too may cease for the devices.
What about Nexus devices?
Google also detailed the windows for Nexus 9 and Nexus 6 owners. The support for software-related updates ended in October last year. The security update support deadline is October this year.
The Nexus 5X and Nexus 6P's Android update deadline is September. The security support lasts till September next year.
The older-gen Nexus 5 received its last Android and security updates in 2015 and 2016 October, respectively. Older handsets such as the 2012 and 2013 Nexus 7 are no longer supported. The Nexus 4 and Nexus 10 also stopped getting the security and Android updates a while ago.
Why does Google have a timeline for updates?
Google possibly ends support for its older-gen smartphones after a designated period because it wants consumers to purchase its newer offerings. If the older handsets or tablets are up-to-date with the latest compatible OS, then perhaps people may not shift to a newer device. However, this strategy from the company could have a negative impact and may lead people to shift loyalties to other devices, which offer longer support. If a consumer thinks that their Pixel or Nexus smartphone has limited support, they may buy a Samsung, LG, or HTC handset instead. #Google Pixel And Nexus Updates #Google Pixel And Nexus Support #Google Smartphones