Google Pixel 2 and Pixel 2 XL specifications leaked in a new video
Although details about Google Pixel 2 and Pixel 2 XL are hard to come by, a new video footage seems to shed more light on the upcoming devices.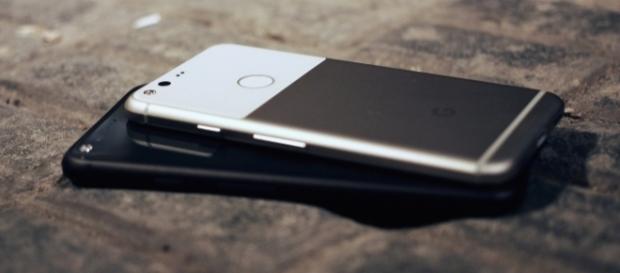 The Google Pixel can be deemed as one of the best smartphones launched in 2017. Now, the search giant would be hoping to garner similar popularity with the device's next iteration dubbed, the Pixel 2 and the Pixel 2 XL. Here's what we know about the long-awaited Pixel duo.
Specification, features and other details
A report from Daily News & Analysis cites previously surfaced speculations about the Pixel 2 XL sporting a 5.6-inch display with 2K resolution. Moreover, a robust 2.4GHz octa-core Snapdragon processor has been reportedly employed to power the device, which packs 4GB of RAM, under the hood. It will also offer a massive 128GB of internal storage.
The device is expected to undergo radical overhauls in terms of design. The aforesaid report also points to earlier rumors that suggest Google may have shelled out a whopping $900 million in the LG display. However, Google neither confirmed nor debunked these reports.
A recently rolled out video by YouTube channel ConceptCreator claims the #Google Pixel 2 XL will be the larger model. The video spills the beans about the device's features including a primary camera equipped with the LED flash, which is accommodated at the top-right end, while the fingerprint scanner is positioned right in the center of the back panel. The handset sports a colossal display towards the front.
Meanwhile, the top portion is occupied by a curved glass and the edges are adorned by really thin bezels. The top panel houses a speaker and front camera.
Color options for the next-gen Pixel smartphones
When Google announced the Pixel and Pixel XL last year, the tech firm revealed that the phone will be up for grabs in a bright blue variant aside from the traditional black and silver hues. On Monday, July 10, Android Police's Managing Editor, David Ruddock took to his Twitter handle to reveal Google's plan to follow the trend and unveil a bunch of amusing color options for the next Pixel devices.
While he refrained from shedding more light on the color choices, another report from CNET confirmed that Google is currently hard at works on a slew of color alternatives which comprise a unique shade of blue (a.k.a. Really Blue), green, yellow and purple as well.
While it remains to be seen whether or not the report proves to be true, Google Pixel loyalists would certainly be hoping that the company does not replace the black tinted front panel with the white-fronted front panel as was the case with the Really Blue model.
Do you prefer the traditional black, white, and silver options or would rather go for a newfangled color variant of the Pixel 2 smartphone from Google? Let us know in the comments section below. #Google Pixel Xl #Google Pixel 2 XL