Drone helps maximum prison detainee escape
South Carolina prisoner orders wire cutters possibly delivered by a drone.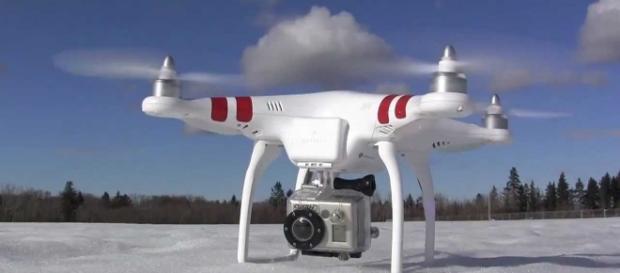 Drones were recently discovered delivering drugs to some U.S. prisons to beat the tight security measures inside the facility. Mashable, however, reported that unmanned vehicles are now also being used to help inmates escape jail.
The operation began with smuggling a mobile phone into a maximum-security prison. The convict, jimmy causey, used the phone to allegedly order the delivery of wire cutters using a Drone. When the cutter arrived, Causey, who was sentenced for kidnapping, just left a dummy in his bed so security would think he was just sleeping. He escaped on July 4 by cutting the wire at the Lieber Correctional Institution
Prisons use nets
A growing number of prisons are installing nets to prevent an outsider from throwing illegal items inside detention facilities.
Jail authorities, however, could not prevent high-flying unmanned vehicles.
This is the first time he ever heard of a prisoner escape with some help from a drone, Kevin Tamex said. He is the managing partner of MPM Group, a company based in New Jersey that provides consultancy services on Prison security. Tamex has been with law enforcement for three decades.
Although there is no proof yet that Causey had the wire cutter delivered by drone, Tamez said if the equipment entered the prison via a drone, it would need two things. First, it would require an elaborate plan, and second, it would need a powerful machine. The unmanned vehicle would have to land as it cannot drop the item like a bomb, he explained.
Since the drone, or unmanned aircraft. is a new technology whose use is not yet covered by regulations, Tamex said the only way, so far, for prisons to address potential problems raised by unmanned vehicles is to hire more prison guards to watch the facility's perimeter fences.
Causey is recapture
Causey, however, was recaptured before daybreak at a Texas motel, the Associated Press reported. The 46-year-old convict had $47,000 cash, an ID card, and two guns. Someone tipped the Texas authorities and that led to his arrest. Causey was found sleeping at 4 a.m. on Friday when he was recaptured.
Prison officials estimated Causey left at 8 p.m. on Tuesday, but they noticed him missing only at 2 p.m.
on Wednesday. Mark Keel, chief of the Lieber State Law Enforcement Division, said that one employee was fired for Causey's escape. He promised to punish everyone who assisted the inmate in his escape. It was his second escape attempt. The first was in 215 in another prison in South Carolina where he hid with another inmate in a garbage truck.
Click to read more
and watch the video
or