'Real Housewives of Atlanta': NeNe Leakes in ugly encounter with fan at the airport
Don't miss our Facebook page!
Like Blasting News page on Facebook: we will keep you updated with all the latest news.
The OnePlus 5 was launched into the market around a month back. It was a highly-anticipated handset, and people were particularly impressed with the high-end specs that the device offered at such reasonable prices. However, after the release of the handset, few issues have cropped up on the smartphone, which has led some fans and users to express their concern and frustration at the OnePlus 5.
Firstly, the jelly scrolling effect was noticed by some users, and after it was reported for the first time, other users also started problem the strange feature on display.
At first, OnePlus claimed that the jelly scrolling effect was an intended feature of the new handset, which the company had included to give the interface a modern look. Later when many other users complained of the same, the company finally admitted the issue and said that it would roll out an update to fix it.
OnePlus users cannot dial emergency services on the phone
Now a new issue has started plaguing users, and unlike the earlier jelly scrolling issue, this is a much serious problem.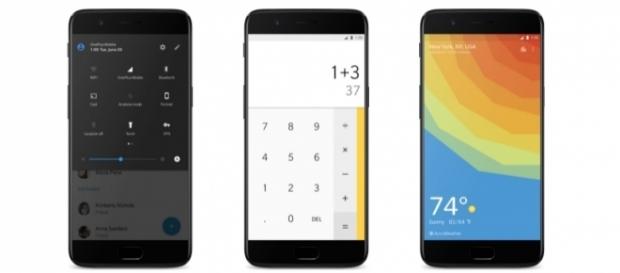 A user reported that his OnePlus 5 rebooted when he dialled 911. He tried calling the Emergency Services later as well, which resulted in the phone behaving similarly and rebooting, instead of connecting the call. The user then opened a Reddit thread posting about the issue that he was facing and asking others of the community whether they too had the same problem.
Many others tried calling 911 from their own OnePlus 5 and claimed that similar to the first user, their phones would also automatically reboot instead of connecting with the emergency services.
Furthermore, users from Europe also reported that they could not get through to 112 as well, which is the emergency service number at that region.
Needless to say, the emergency service number is perhaps the most crucial for people as it's the first number that one would dial in case of an accident or any other emergencies. While many people may not face the need to call the 911 or 112 or any other such number, there may be some OnePlus 5 users who may end up needing to contact the emergency services for some reason.
What OnePlus had to say
After several OnePlus 5 users reported facing the same issue, OnePlus responded by saying that the company is currently working on finding a fix for the issue and will update the devices as soon as it comes across a viable solution to the problem. It remains to be seen when the company finally releases a fix for the issue. At the moment though, users are understandably dissatisfied with this latest bug to plague the flagship smartphone.
Click to read more
and watch the video