New Samsung smartphones in the making
The South-Korean tech giant is apparently working on smartphones other than its speculated Galaxy Note 8 smartphone.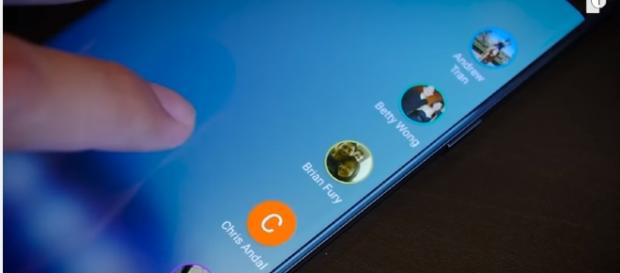 Samsung has big plans for 2017. The South-Korean technology giant began the year with the unveiling of its Galaxy S8 and S8 Plus smartphones at the MWC, Barcelona in February. The firm introduced its Bixby digital voice assistant with the same. The firm also took the wraps off several mid-range smartphones including J7 and J7 Pro. Following which, Samsung has been busy preparing for the launch of Galaxy Note 8 smartphone ever since. The Galaxy Note 8 smartphone will most probably launch towards the end of August. It appears that the firm is also working on two new other smartphones apart from the Galaxy note 8.
Smartphones spotted online
As reported by The Mobile Indian, two new Samsung smartphone models have been spotted on benchmarking website, Geekbench. The models cannot be identified with any of the expected Samsung smartphones. The devices carry model numbers, 'SM-G9650' and 'SM-G9600' and have been listed by Geekbench. The listing goes on to reveal key specifications of the smartphone. The Samsung 'SM-G9650' smartphone model has achieved a score of 1819 on the single-core test. On the multi-core test, the Samsung 'SM-G9650' smartphone model achieved a score of 4496.
As per the listing, the alleged Samsung smartphone runs on the latest Android 7.1.2 operating system. Moreover, the device is powered by Qualcomm's latest quad-core processor which is clocked at 1.78GHz. What is an even more important detail is that the name of the motherboard used to power the device is 'SDM845.'
Qualcomm Snapdragon 845 Powered devices
Several reports have interpreted that the upcoming Samsung 'SM-G9650' smartphone will be powered by yet-to-be-launched Qualcomm Snapdragon 845 processing unit.
Apart from this, the smartphone is expected to offer 4GB of RAM. The Samsung 'SM-G9600' smartphone model, on the other hand, managed to get a score of 1782 on the single-core tests and 4212 in the multi-core test. The smartphone — similar to 'SM-G950' runs on the latest Android 7.1.1 Nougat operating system. Apart from this, the smartphone is equipped with a quad-core Qualcomm processor, which is clocked at 1.77GHz. The motherboard on this smartphone, however, is Qualcomm's Snapdragon 840 chipset.
The smartphone is expected to offer 4GB RAM as well.
The company hasn't provided any details regarding their future plans of announcing any new devices at least for this year. However, several reports indicate that the recently-spotted smartphones are expected to be a 'Lite' version of its Galaxy S8 Plus smartphones. However, there are also chances that the smartphone might be Samsung's Galaxy S9 smartphone.
Click to read more
You will watch a video to read the news
or