'Circle': the app that can earn you up to $100 using your smartphone
Just have a smartphone and a good circle of friends to get $100 comfortably from your smartphone.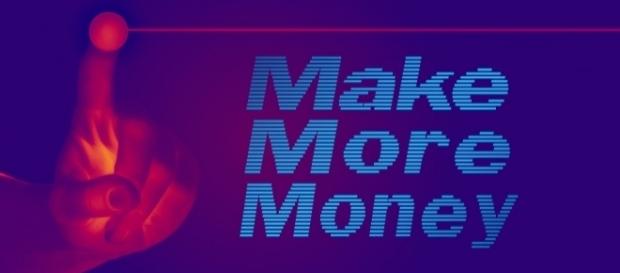 Earning on the internet, sitting comfortably on your bed, is a dream that lures everyone, especially young students looking for independence. Exploring the web, we come to several pages that offer many programs to earn via the internet. However, most of them take considerable time to be completed, and compensations are too low.
For a few weeks, there is a new opportunity to earn from $3-5 simply by inviting friends to sign up on an App. Here's how to get up to $100 in a few steps, using a smartphone and a blank card!
Circle, the app that gives you up to $5 for each new subscriber
First of all, we need to to know the app that will allow us to earn $100.
It is an app called "Circle Pay," a money exchange service that allows its users to send and receive money without commissions. The app, which can be used in several languages and currencies, is free and intuitive.
Circle Internet Financial service was started in October 2013 online and is a worldwide money transfer service for peer-to-peer payments. Circle offers a free Smartphone app called Circle Pay like Venmo or Square Cash that allows its users to repay each other via connected bank accounts, debit cards, or credit cards.
Transactions do not require you to have any paper or key with them; money will be sent by entering a confirmation code that you will receive via SMS on the number you were registered.
How to Get a $100 bonus?
Now when you know 'Circle,' let's see how you can get up to a maximum of $100 simply by inviting friends to sign up in a few minutes.
Once registered, go to the "Friends" section and then click on "Invite Friends." Here you will find the link - referring to your profile - by which the invitees (who are not yet registered with the app) will have to register.
Once your friend has registered and has entered the data of a debit card, can be even an empty card, it is sufficient for you to earn $25 for each transaction your friend will make. To earn from the app, you do not have to spend anything. You can send any initial amount to your friend who registered through your link to make it re-send, and you will be entitled to earn more.
Within two weeks, you can repeat this simple sequence with new friends until you get a maximum bonus of $100. Beyond this chance of gaining something, you will be registered for free at a service that will allow you to transfer money to friends and associations even when you do not have cash available to you.