Asus ZenWatch 2 getting Android Wear 2.0
After a long wait, the ZenWatch 2 will be receiving the Android Wear 2.0 update.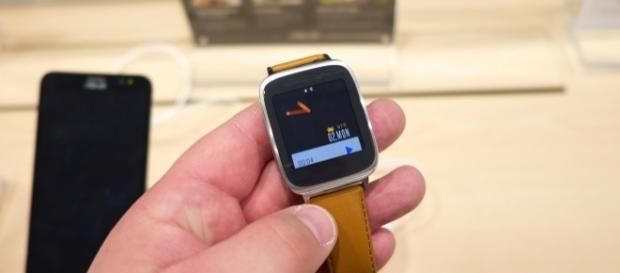 It has been quite a few months since the launch of the Google Android Wear 2.0, and the ZenWatch 2 is the latest wearable to receive the update. The smartwatch is the newest offering from Asus, which will be receiving the much-awaited update. However, the update will be rolled to a small number of owners initially, and the others will receive it gradually.
ZenWatch 2 gets a new update
Asus is one of the latest companies to fulfill its promise of upgrading its smart watches to Android Wear 2.0.
For reasons better known to the folks at Asus, the company had already delayed the rollout of the Software Update for the ZenWatch 2 and 3 a couple of times before. Even after so many delays, the company maintains that the device will not be getting the update in one go.
Instead, the update will be pushed out in two phases. The first phase of the update's roll out is in July, whereas the second phase will not arrive until the end of July or early August.
Consumers owning the ZenWatch 2 "Sparrow" that carry model number WI501Q will be the first to get the Android Wear 2.0 in the first phase. However, owners of "Wren" with the model number WI502Q will have to patiently wait until the end of this month or early August. The first phase of the Android Wear 2.0 mobile OS roll-out is likely to last for about five to seven days. Users will have to check for the availability of the update by heading to the Settings on their smartwatch. Once there, select the About option and go to System Updates to check for the arrival of the OS.
Android Wear 2.0 roll out
The Android Wear 2.0 was officially launched in February this year.
The first smartwatches to come preloaded with the software were the LG Watch Sport and Watch Style. However, many other wearables were in the queue to get the software update.
Apart from the LG Watch Sport, Watch Style, and the ZenWatch 2 and 3, smartwatches such as Fossil Q Founder, Casio Smart Outdoor Watch, Moto 360 2nd Gen, New Balance RunIQ, and much more were on the list to get the update. While some have received the software update, others are still waiting patiently for the rollout. The rollout of the update was initially delayed after the folks at Google detected some bugs in the software, which they wanted to address before pushing it out for all watches.
With the arrival of the software update for the Asus wearable, users will be able to take advantage of several features on their smartwatch.
Click to read more
and watch the video
or