Asus revealed that it was finally rolling out the Android Wear 2.0 update for its ZenWatch 3 smartwatch.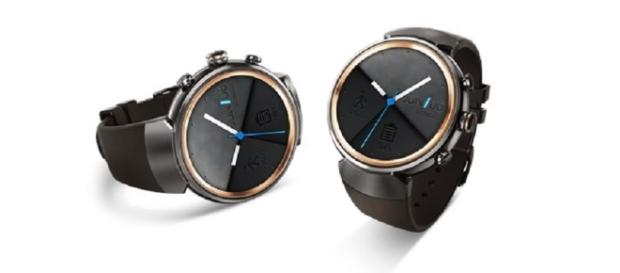 Many Android-powered smart watches have already received the Android Wear 2.0 update and have been upgraded to the new version of the Operating System. Many new wearables that were launched in the market in 2017 already came running on the newer platform straight out of the box. However, several smart watches are still waiting to receive the Android Wear 2.0 update.
The Asus Zenwatch 2 and ZenWatch 3 wearables are yet to receive the latest update. However, Asus has now announced that users of its ZenWatch 3 would now be able to download and install the update on the wearable. The company also revealed that it would most likely roll out the same update for the ZenWatch 2 in August.
Asus ZenWatch 3 getting software update
Asus revealed that it started rolling out the Android update for the wearable from July 12. However, in some cases, it may take up to five to seven days for the update to reach users. The company asked fans to wait patiently until the update is ready to be downloaded.
Asus had previously confirmed to Wareable that it would be releasing the software update on July 11 for the ZenWatch 3. This confirmation came after there were conflicting reports from Asus's U.S. and German branches regarding the update roll out. This lets fans to construe that the update would be delayed further from the missed second quarter deadline.
The ZenWatch 3 was released back in December 2016, just two months before Google launched its new Android Wear 2.0. Asus's wearables along with smartwatches from other companies had some difficulty in updating their devices to the new operating system.
This is a known trend for Android, both in smartphones and now in smart watches as well. New Android OS integration into older devices is always difficult on the platform.
What does the new OS bring?
With the newer operating system, the smartwatch navigation becomes much simpler than it was with the original OS. Now, swiping left and right changes the watch faces while swiping up brings up the notification screen. Pressing the main button reveals the list of apps, while long pressing the button launches the Google Assistant on the smartwatch.
Better messaging support along with improved fitness tracker functionality is also present in the operating system. Users of an Android Wear 2.0 smartwatch will also be able to directly install the Play Store on their watches themselves, which will let them download and install apps right on their smartwatch, without needing to do so through their smartphones.
Click to read more
and watch the video
or