Apple may not bring upgraded version of iPhone SE
According to a Chinese analyst, the 4-inch iPhone SE will not be refreshed.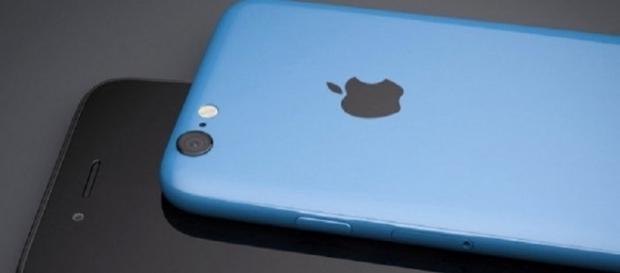 The Iphone Se - other than being the cheapest smartphone option from the Cupertino based company – was targeted at consumers eyeing smaller screens. The device was marketed as a budget option when compared to other iPhone models. While the other Apple smartphones sported a 5.5-inch screen, the SE came with a 4-inch display. However, there is bad news for fans of the handset as a China-based analyst claims that Apple will not upgrade the iPhone SE.
Get one now till stocks last
Pan Jiutang, an analyst from China, says that an iPhone SE 2 may not launch and was a one-time product from Apple. Jiutang wrote on Chinese microblogging platform Weibo on July 16 that the device will not have a newer version and the future devices will be sporting not less than a 5.5-inch display.
He advised iPhone SE and also iPhone 5c fans to get one now till stocks last.
The handset was manufactured targeting budget oriented smartphone markets. It also made Apple one of the few companies that focused on consumer demand for smaller smartphones as its direct rivals such as HTC and Samsung had moved away from standard 5-inch display handsets. The SE was a refurbished version of the 5S coupled with an upgraded camera and the Apple Pay feature.
While iPhone SE was targeted for markets such as India to offer the billion wide customers there with a budget iPhone, of late Apple has set up an iPhone manufacturing plant in the country itself to cater to the needs of the local market. Since the iPhone plant in India is a recent development, the analyst may get wrong in his predictions.
The next-generation iPhones
It is rumored that Apple will be launching three smartphones this year, which will include the tenth-anniversary version of the smartphone dubbed iPhone 8.
The company is also slated to launch the 7s and 7s Plus. Hypothetically, if Apple refreshes the iPhone SE, then we can hope to see the SE 2. This would mean that Apple will have numerous product lines for each of its smartphone models and that is not how the company operates.
In such a scenario, there are two possibilities one may consider. The production of the SE may be Apple's strategy to dispose of the 5S stock left after the company moved over to iPhones sporting 5-inch display. Secondly, the analyst could have also meant that the iPhone SE may be discontinued for markets where the current 7 and 7 Plus are more popular.
Whether the iPhone SE 2 will debut in the coming months remains to be seen.