Apple iPhone 8 to cost as much as the MacBook Pro
The Cupertino tech-giant is expected to delay the launch of its upcoming smartphone.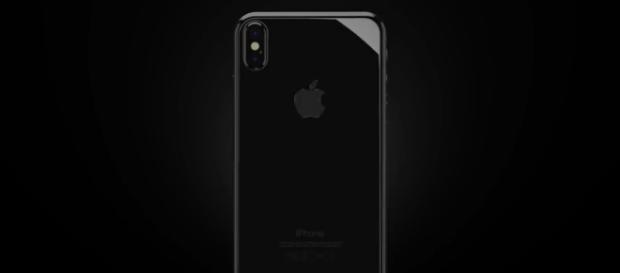 Apple is heavily-speculated to be working on its upcoming iPhone 8 – scheduled to arrive with the best of the specifications offered in the market at the moment. Moreover, since the company finishes ten years with its iPhone flagship, there is even more pressure on the Cupertino technology giant to outdo all its previous year's results. Unfortunately, it is being rumored that the iPhone 8 might be delayed.
If reports are true, then the upcoming iPhone 8 device hasn't even entered mass production as yet.
Due to severe technical problems, Apple is expected to delay the launch of its smartphone for sale until November at least. In fact, there are many suggestions made by numerous media publications that claim that the smartphone might be introduced at the Mobile World Congress next year.
However, it would be unfortunate to watch Apple break the tradition of years with its iPhone 8.
iPhone 8 might come in three variants
According to a report by Patently Apple, the firm has already started distributing orders to manufacturers based in Taiwan. However, the actual production will begin only after September. Apart from this, Apple is expected to introduce three new variants of iPhones this year, namely iPhone 7, iPhone 7S and the iPhone 8 smartphone. While the first two will pack a 4.7-inch and 5.5-inch display respectively, the last one will probably come with equipped with a 5.7-inch display tagged along with OLED technology. Particular attention is being paid to the smartphone especially, and that is, of course, understandable as it marks Apple's special occasion as well.
Rumored specs and features
Apple is expected to debut a dual rear camera technology with its iPhone 8.
Leaked renders showcasing the flagship suggested that the smartphone will sport a dual rear camera set-up that is placed vertically on the back panel of the smartphone. Apart from this, the firm is also expected to integrate a fingerprint scanner right below its display this time. The company will even be seen doing away with its physical home button. Since the company introduced its Augmented Reality kit this year, it is safely assumed that the upcoming device will probably pack AR and VR capabilities as well. This speculation was further confirmed when the company decided to integrate its smartphone with a special 3D rear laser system. None of the above-given information has been confirmed by the company as yet. Therefore better take all these speculations with a grain of salt.
Click to read more
and watch the video
or