Recent forecast now says iPhone launch will just be a short-lived delay.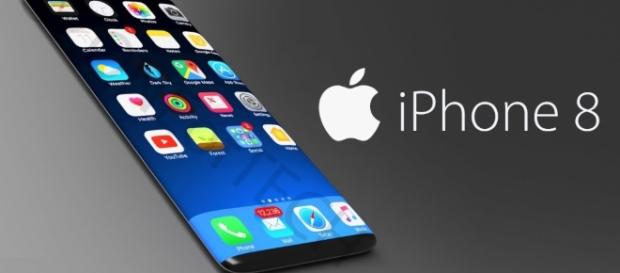 Numerous reports are now circulating the anticipated Delay in the release of the new iPhone 8. However, Analysts are now saying that the delay will not be significant at all and that there is nothing to worry about it.
Recent notes reflect analysts' forecast on iPhone 8 launch
An alleged note to investors was spotted by Apple Insider, which talks about the release of the new smartphone. Robert Cihra, an analyst from Guggenheim has noted that the anticipated delay is just short-lived and will not greatly affect the timetable set for iPhone 8. Although he also believes there will be a delay, he also mentioned that it will just be diverted from the start of the fiscal year 2018 up to the holiday buying season only.
In the note, Cihra also shared that Apple is expected to have its sales peak in the holiday quarter. He predicted that the company will have the biggest sales ever, compared to the past two years.
In another note distributed to clients, this forecast seems to be strengthened as another analyst shares the same thought. According to the report of Business Insider, Katy Huberty, an analyst at Morgan Stanley, predicts the upcoming 2018 will make an outstanding year for the Cupertino-based company.
Huberty also mentioned that more hints are pointing to an October launch of an OLED iPhone, instead of September. This means that the next generation iPhone will be sold in October, not in September.
With this forecast, iPhone 8 sales would not be counted in the quarter of September. This also means that the delay would be instrumental in pushing sales for the next year.
The analyst expects sales of the new gadget will come in bulk in the quarters of December and March. As everyone knows, the price tag of the upcoming smartphone is way more expensive than the current iPhone 7, which will definitely blow up the sales report.
Considering this, we can't help but ask, is the anticipated delay accidental? Or is it just part of the sales strategy to boost the fiscal year 2018 sales?
The iPhone 8 Photo Set 🔥 Will you be buying one? #iPhone8 model provided by @VenyaGeskin1 - RT for iPhone 8 - Like For Galaxy S8 🤔 pic.twitter.com/oKPaoPX5Mf

— Lewis (@UnboxTherapy) July 16, 2017
Why is the iPhone 8 release expected to be delayed?
As previously reported, the release of the iPhone 8 has been predicted to delay four more weeks. Analysts Stefano Pascale and Wamsi Mohan made the forecast after communicating with the Supply Chain of Apple in their recent Asia trip.
The tech giant is reportedly not ready to launch the iPhone 8 due to some technical issues encountered in production. However, the company is also pushing with their best efforts to fix the problem to deliver with an improved shipment schedule.
Click to read more
and watch the video
or